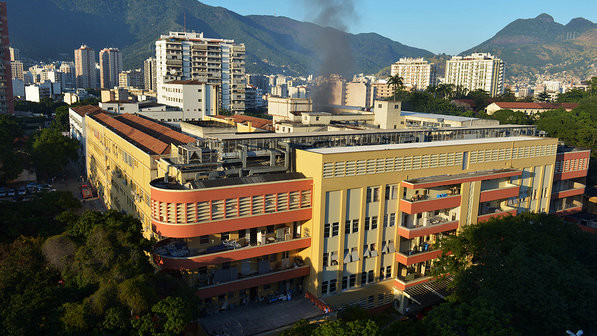 The bodies of 40 new-born babies and foetuses have been found abandoned in a hospital morgue in Rio de Janeiro, authorities have said.
Some of the corpses had been rotting in a morgue refrigerator for as long as five years.
Officials also found several body parts which prosecutors said were probably left over from emergency amputations.
"It's like something from a horror film," prosecutor Ana Cristina Huth Macedo told AFP news agency. "Our goal now is to give the bodies a dignified burial as soon as possible."
Huth Macedo added that the city-administered Pedro Ernesto Hospital is well known for delivering high-risk births, and this could explain the high number of bodies found.
The hospital's director, Rodolfo Acatuassu Nunes, told Brazilian television the bodies of the deceased and stillborn infants had never been claimed by their parents.
"It has to do with a social problem: people don't come back to get the body of their baby if it has died," he said.
All the deceased infants will undergo genetic testing to determine who their parents were, prosecutors said, adding that 15 bodies were not possible to identify.
The case came to light after prosecutors were asked by authorities to investigate the whereabouts of one infant, who it was later discovered was delivered stillborn to a crack-addicted mother.
One year after the baby's death, the body had not yet been buried. The investigation led prosecutors to discover all the other unburied infant corpses.
"We have to find out if it's the hospital or the families that are at fault," Huth Macedo told AFP.