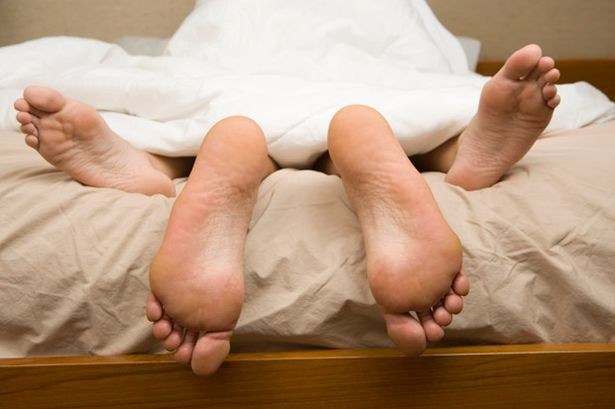 We have all heard excuses of getting out of having sex with your partner but it appears watching football beats them all.
According to a poll by Durex, 40 per cent of men will prefer to use the 'sexcuse' of watching the World Cup this summer instead of getting down to business between the sheets.
Although there is some consolation as 37 per cent of men say they would accept an offer of sex so long as they can eyeball the TV at the same time.
And almost half admit that they would give in to their partners' demands so long as they "get it over with quickly" and can get back to the game.
Other excuses that topped the chart included 'I've got a bad back', 'I'm too tired' and 'I have been working late'.
The research, which involved around 2,000 participants, dismisses the common perception that men are rarely the ones to turn down a bit of action.
Top Ten Excuses Used to Get Out of Sex:

1. I want to watch the football

2. I've got a bad back

3. I'm too tired

4. I have a headache

5. I've been working late

6. I've got work to do

7. I'm too drunk

8. Can we do it later?

9. I don't feel well

10. I've got an early start in the morning

Source: Durex