400 migrants feared drowned: Appeal for rescue and search operations in Mediterranean Sea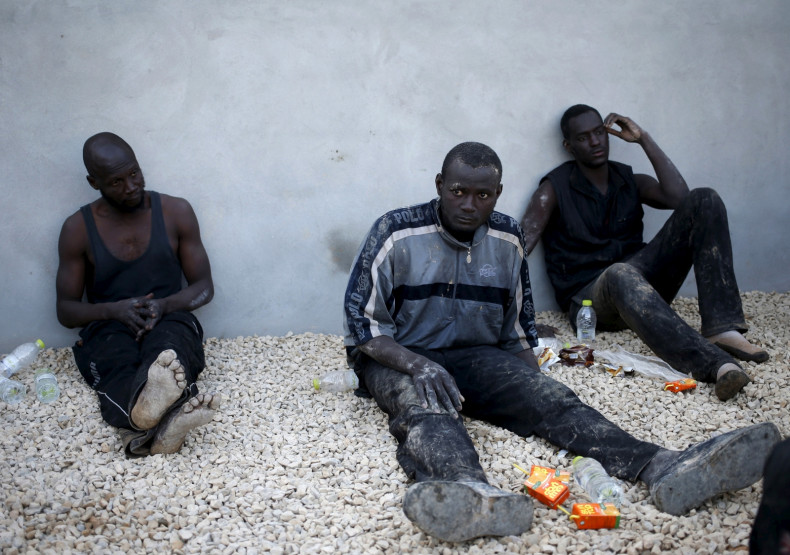 The UN and aid organisations have urgently appealed to the European Union to restore search-and-rescue operations in the Mediterranean Sea following the alleged drowning of 400 refugees off the Libyan coast.
Save the Children, which gathered testimonies from migrants who arrived in Italy, reported that a boat carrying 550 people capsized 24 hours after departing Libya. While 144 people were rescued, several hundreds are feared dead. A total of 7,564 migrants, including 618 children, reached Europe in April alone.
The UN refugee agency called for the "urgent establishment of a robust European search-and-rescue operation," saying that "without proper search, rescue and monitoring operations at sea, many more people will die trying to reach safety in Europe".
Italy's Mare Nostrum programme, which saved 150,000 lives last year, was ended in November due to lack of funds. Considered unsustainable, it was replaced with a "border protection" operation named Triton and managed by Frontex, the European border agency.
Frontex's annual budget has declined from €94m to €89m, which is paltry compared to the €10m spent monthly by Italy for Mare Nostrum. As reported by Sarah Wolff on the LSE blog, a campaign called Frontexit has lobbied for the suspension of Frontex activities.
Human Rights Watch also appealed to EU leaders to "act now to ensure search-and-rescue operations across the Mediterranean".
EU leaders, including British PM David Cameron, believe those operations encourage others to come. Last year, the Foreign Office minister Baroness Anelay said the UK would not support any future search and rescue operations to save migrants from the sea.
"We do not support planned search and rescue operations in the Mediterranean," adding that the government believed there was "an unintended 'pull factor'".
"The government believes the most effective way to prevent refugees and migrants attempting this dangerous crossing is to focus our attention on countries of origin and transit, as well as taking steps to fight the people smugglers who wilfully put lives at risk by packing migrants into unseaworthy boats," she said.
The UK Refugee Council said that we are now facing the consequences of Europe's policy.
"People are drowning while European leaders impassively watch on," it said in a statement.
Flavio Di Giacomo, IOM Rome spokesperson, told IBTimes UK that the migration numbers are more or less similar to last year - but the main difference is that Mare Nostrum is not in place anymore. "Rescuers have told us that they are quite worried because there are too many boats that need to be rescued. They hope to save them all but it won't be easy because there are too many and the means are not the same as last year when the Mare Nostrum was in place.
"This is why we have experienced this dramatic shipwreck of hundreds of people," he said.