A five-year-old boy who finally received a new heart after 211 days on the transplant list is fighting for his life while he and his family are facing losing their home.
Ari Schultz, from Boston, was diagnosed with a congenital heart defect while he was still in the womb. He recently underwent a heart transplant operation after spending months on the waiting list.
In an emotional video, his parents Mike and Erica filmed the moment they told their son he was going to receive a new heart.
In a post on the Schultz family website, his parents Mike and Erica have said Ari is now experiencing acute rejection and is fighting for his life. The family also revealed their home needs to be torn down because of a mould infestation.
"Since the beginning, we've told Ari we don't know how long we'll be at Boston Children's Hospital. Late last week he was looking pretty good. I was feeling pretty bold. Started talking about home," his dad Mike wrote.
"I said to him, "I think it'll be nice out when we go home. What do you want to do?" Answer: baseball...and golf! He's the only 5-year-old that I know that has played 18 holes at a championship course while in congestive heart failure.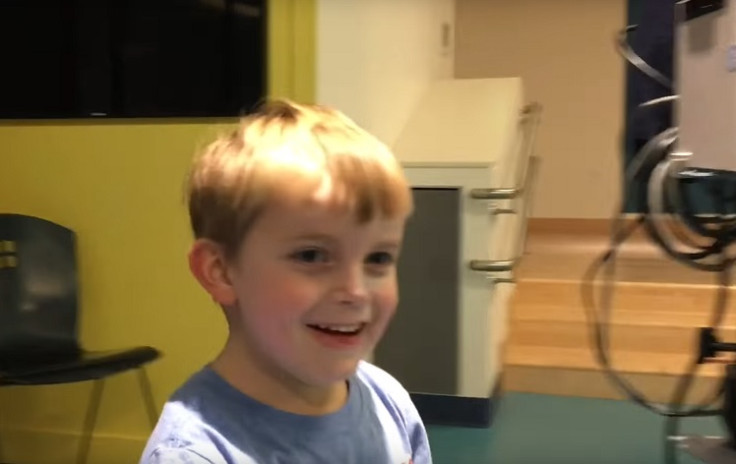 "I can't stop thinking about how much I want him to come home. How much I want to play golf with him. Unfortunately, we have been hit with very bad news on two fronts: Ari is being treated for acute rejection. We learned on Friday we have to tear our house down and build a new one from scratch."
Family friend Danny Rosenberg has launched a GoFundMe campaign to raise money for the Schultz family.
He posted: "Many of you have felt the struggle of missing a day of work to care for a sick child. But most could never imagine the toll it would take physically, emotionally and financially, to move into the hospital with their child; waiting for over 200 days for a heart donor, and praying the clock didn't run out before one came along.
"Our friends Mike and Erica Schultz had to do just that. Thank goodness for them, on March 3, 2017, their five year old son Ari 'Danger' Schultz recevied the most precious gift – his new super heroic heart. But it's not just back to normal for this incredibly strong family. The new battle will be long, and they will most certainly endure an incredible financial burden as they focus on getting Ari the care he needs, while they also raise their two younger children.
"Please donate to Ari's Medical Fund to support the Schultz family during this time."