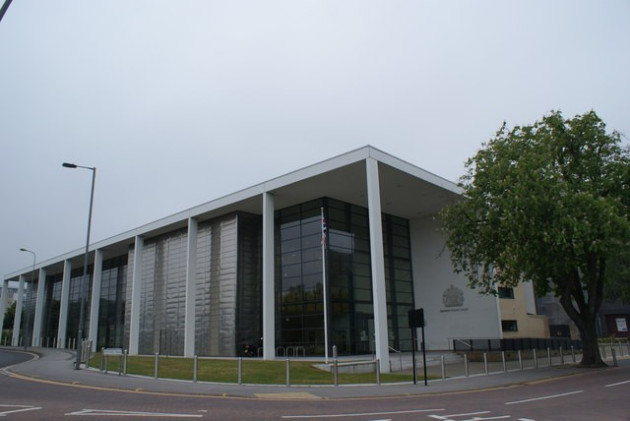 The Ipswich man accused of assault after repeatedly beating a woman with a rope as part of a BDSM sex game has been found innocent.
Steven Lock was charged with assault after a woman said he had caused her actual bodily harm during a sex session at his home in August last year.
The defending lawyer asked if he and the woman had read E L James' erotic novel 50 Shades of Grey beforehand, to which he replied: "That's where we got the idea from."
The couple, who met on an online dating website and participated in bondage and group sex sessions, had discussed the fantasy of slave/master and had both consented to the act.
However, the woman said she was left with huge bruises after he hit her with a rope so hard she could hear the whistling sound.
She sent a text message after the beating telling a friend how she had been "chained up and whipped like a dog". She also said Lock had put a rope around her neck, pulled it tight and then padlocked her wrists to a chain that was fastened to his bedroom floor.
Lock was arrested and charged with actual bodily harm. He denied the allegation, saying he and the woman had consented.
The woman, who cannot be named for legal reasons, told the court: "I knew there would be pain involved and I knew I wasn't going to like it but I'd agreed to it and had to follow it through."
'50 Shades is not a manual'
Prior to the incident, she had had 'Property of Steven Lock' tattooed around her genitals and signed a sex contract allowing him to beat her if she did not follow his rules.
Duncan O'Donnell, prosecuting, told jurors: "It was part of a master-slave fantasy and she went there expecting a fantasy when Mr Lock wanted reality.
"She may have expected some playful spanking, to be hit lightly perhaps, but she received a lashing with a rope."
The jury, consisting of 10 men and two women, spent two hours deliberating before returning with a not guilty verdict.
After leaving court, Lock said: "It's the right verdict. This case should never have reached court. As far as I'm concerned, it was a consensual activity between adults."
Before the decision was made, Roger Thomson, defending, told the jury: "The issue is did she consent and did Mr Lock believe that she consented?
"Is this an assault any more than a mistimed tackle in football?
"Fifty Shades Of Grey is not a manual: it's a work of fiction and this is a case which demonstrates that things can go wrong."