Tens of thousands of British Airways passengers have been left stranded after more than 160 of the airline's flights from Heathrow were cancelled when the airport was left struggling with sleet and snow.
Delays started on Sunday morning (10 December) after torrential rain overnight meant planes could not be de-iced in time before take-off. This escalated into bigger queues and by the end of the morning, planes whose wings had ice removed but had been waiting too long, required further de-iceing.
By 10am, the airline cancelled 20 flights to create gaps in the schedule, but that soon doubled and the delays had a knock-on effect to other airlines such as Austrian Airlines, KLM, Lufthansa and Swiss Airlines.
Overall, more than 140 short-haul and 26 long-haul BA flights were cancelled.
With a logjam at Heathrow, incoming flights were diverted, with planes from Paris, Iceland, Finland and Athens being sent to Newcastle, while passengers from Zurich, Zagreb, Vienna, Gibraltar, Nice and Madrid went to Cardiff.
Meanwhile, long-haul inbound flights from Dubai, Mumbai and New York landed at Paris, Frankfurt and Dublin respectively, the Independent reported.
The newspaper estimated that there are 27,000 BA passengers stranded in London, 20,000 on the continent, and another 3,000 at other British airports, making it likely that it would take several days to get the schedule back on track.
BA is offering passengers booked to fly on Monday (11 December) the option to re-book on alternative flights up to Monday December 18, for free.
However people took to social media to vent their anger at BA over a lack of information of the chaos.
One wrote how they had been "stuck inside" an aircraft for five hours and that the airline did not provide food or water, forcing them to purchase it from cabin staff.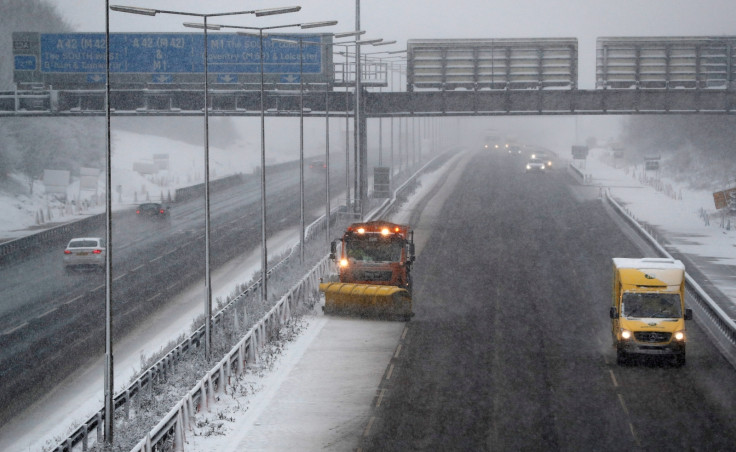 Another disgruntled passenger tweeted: "We were stuck in Cardiff on BA flight for Heathrow. After 8h delay it took further 4h to unload baggage .There was no enough staff on Airport and passengers were left to fight for their place in buses".
In a statement the airline tweeted earlier on Sunday: "Adverse weather continues to impact flights in the UK and Europe on Sunday December 10, 2017. We're sorry for the problems and inconvenience caused by the disruption."
Meanwhile, heavy snow also led to power cuts and disrupted rail and road travel throughout the UK with as much as 30cm of snow in Sennybridge, near Brecon, while High Wycombe saw 17cm. Snow is forecast to remain in Northern Ireland and Scotland and hundreds of schools across England and Wales will be closed on Monday.