Mobile World Congress, the biggest mobile technology show in the world has come and gone, and this year was marked by a huge increase in interest in 5G – ultra-fast mobile broadband exponentially more powerful than any wireless internet we have today.
Even though the exact international standards to define what 5G is have yet to be set, the global mobile standards body GSMA has already decided that 5G networks will have to be rolled out around the world by 2020. In theory, 5G mobile internet will need to deliver speeds of between 10-50 Gbps, compared to 4G, which offers an average mobile internet download speed of just 15Mbps.
But since no one knows exactly how 5G will work, there's lots of leeway for designing what the future of mobile internet will look like and how it will enable every single thing in our lives to be connected in a giant Internet of Things (IoT).
So here's a look at some of the innovations that big companies like Ericsson, Qualcomm, Cisco, ZTE and Nokia have been touting at MWC 2016:
---
1) Ericsson demonstrates 25Gbps using MU-MIMO
---
Ericsson, which has been pushing for a 5G future since 2013, has created 5G radio prototypes that make use of Multi-user, Multiple Input, Multiple Output (MU-MIMO) technology and advanced beam-tracking to increase download speeds to a maximum of 25Gbps, with each user able to receive internet speeds of over 12Gbps .
Each piece of equipment is the size of a piece of carry-on luggage and it can support up to 40 different Long Term Evolution (LTE) mobile operators. Ericsson currently has agreements with 20 major operators around the world to work together on 5G and will begin conducting 5G radio test-bed field trials later this year.
---
2) ZTE wants the world to start off with "Pre5G" now
---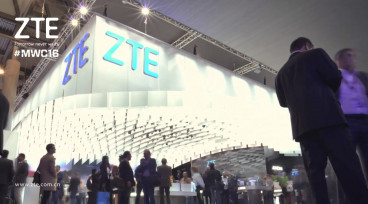 At the moment we have 4G and we're working towards 5G, but we haven't yet set any official standards. But what about 4.5G?
Chinese telecommunications provider ZTE is calling this technology "Pre5G" and wants to start easing the world into 5G now by slowly increasing the speeds and quality of mobile internet with a solution called Pre5G UDN.
Pre5G UDN consists of Massive MIMO (multiple-input and multiple-output), UDN and Multi-User Shared Access (MUSA), in order to improve mobile internet speeds 10 times over on existing network equipment by dramatically enhancing the access rate of existing network users and the overall network capacity so that users can enjoy a "near 5G" mobile experience.
---
3) Nokia trialling "Virtual Zero Latency" 5G with T-Mobile ,Verizon
---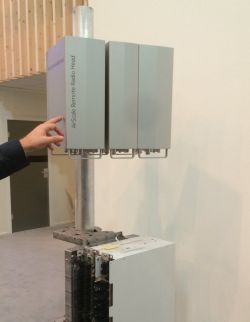 Nokia is to trial 5G with T-Mobile and Verizon this year and is pushing "5G-ready" equipment that uses software defined networking (SDN) technology so that mobile network providers can easily upgrade to 5G once radio frequency bands are allocated and licences have been granted.
In the US, Nokia will trial 5G with T-Mobile in the 28GHz millimetre spectrum band, which is currently hardly used.
Among other things, Nokia has also demonstrated its 5G-ready AirScale radio access technology, which delivers speeds of over 20Gbps using all spectrum bands, including sub-6 GHz.
The base station technology is still able to cope with data-intensive use cases, including streaming virtual reality content and controlling self-driving cars.
---
4) Ericsson, Intel and Cisco developing next gen 5G router
---
Intel, Cisco and Ericsson are teaming up to develop and trial what is expected to be the mobile industry's first 5G router to help enable secure, ultra-high speed wireless bandwidth and lower latency, while coping with the plethora of IoT devices.
The 5G router will offer multi Gbps speeds and will harness Cisco's enterprise networking innovations, Ericsson's advanced 5G mobile networking technology, and Intel's next-generation 5G silicon chips.
---
5) Qualcomm demonstrates 5G UAI technology for a "flexible network"
---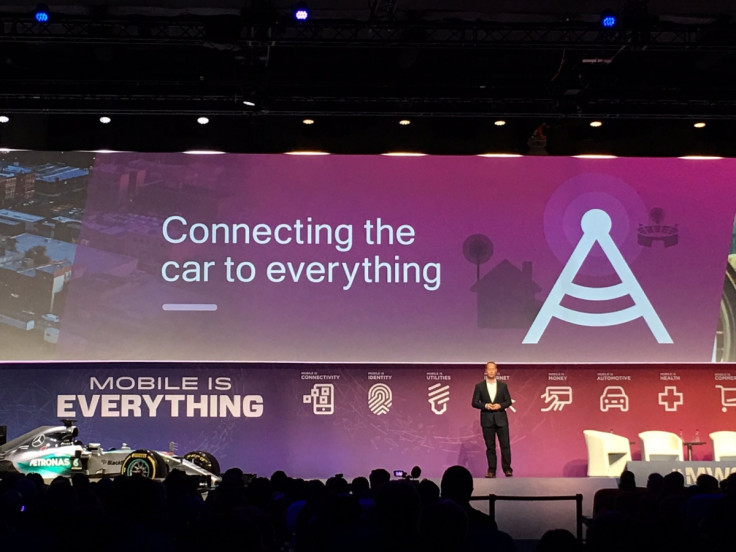 Chipset maker Qualcomm doesn't want 5G to be just another wireless technology the way 3G and 4G have been, but rather a standard that continues to evolve to create a flexible network using 5G unified air interface (5G UAI).
To this end, Qualcomm demonstrated 5G UAI in action using a base station with 128 antennas and a device with 16 antennas. By using intelligent beamforming and beam tracking to maintain a connection, the technology was able to achieve mobile internet speeds of close to 500Mbps downstream and 80Mbps upstream in a 226MHz channel.
By using extremely small antennas in a broad array in conjunction with directional beamforming, Qualcomm showed it could deliver a good wireless signal despite having conditions that are not ideal, which is essential since millimetre wave frequency signals can be easily obstructed before they reach a user's device.