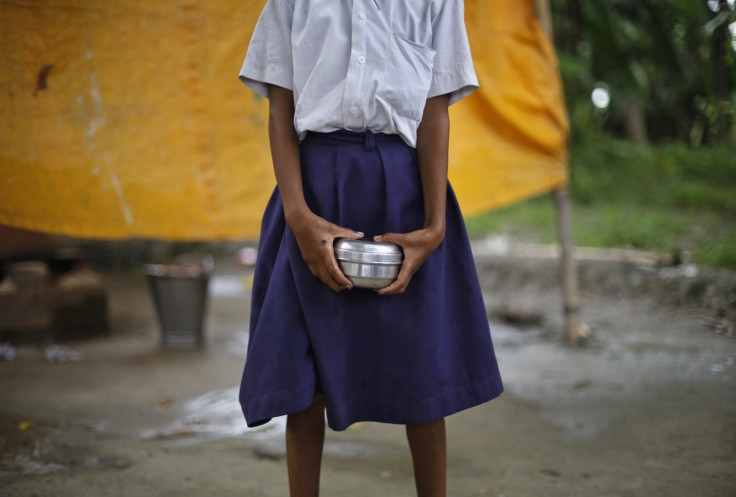 In a bizarre case in the Indian city of Vadodara, two minor girls were asked to unbutton their shirts in front of the whole class.
The grade two girls were reportedly humiliated by a female teacher, who wanted to punish them for not completing their homework. The incident happened on 9 September, but came to light after one of the girls told her parents about her ordeal.
According to reports, the girl was keeping quiet for some days and was reluctant to go to school. But when her mother took her into confidence, she opened up about the incident. She also told her that another girl in her class was also humiliated.
"It was very shocking for us when she narrated the incident. Humiliating a child in front of the entire class like this is very traumatising," the girl's father said on Wednesday, and demanded strict action against the teacher. The school – CK Prajapati Vidhyalaya – is owned by Dalsukh Prajapati, who is a local political leader.
Other parents also joined the protest and asked the school to suspend the teacher. The father added that although the teacher did not ask the girls to keep the shirt unbuttoned for the whole period, it still did not make it any less traumatising.
"Whether it is for one hour or one minute, how can the teacher behave with such small girls in this manner?" the father was quoted as saying by The Times of India.
According to reports, the teacher admitted making the threat to the students, but added that she had not followed through with it. The teacher claimed she just wanted to threaten the girls and set an example before the class so that other students would complete their homework on time.
The school administration said that they sought the teacher's resignation following the complaints against her.
Prajapati assured that strict action would be taken against those involved and added, "I have learnt that the principal has accepted resignation of the teacher".