65 Indian lawmakers marching to Modi's residence in New Delhi detained by police
New Delhi lawmakers belonging to Aam Aadmi Party (AAP) protest against alleged political witch-hunt.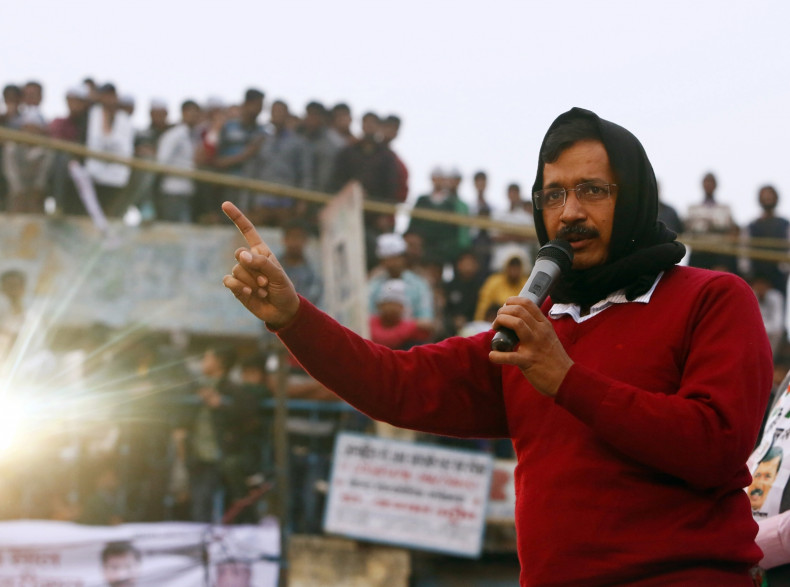 At least 65 lawmakers belonging to the Aam Aadmi Party (AAP) were briefly detained and released by the police after they attempted to take out a protest march to Prime Minister Narendra Modi's residence. The incident has yet again underscored the growing friction between Modi's Bharatiya Janata Party (BJP) and the AAP, or the common man's party, which rules New Delhi.
The lawmakers were led by New Delhi's Deputy Chief Minister Manish Sisodia, who is already embroiled in multiple controversies with the federal administration. The members of the legislative assembly (MLAs) said they were on their way to Modi's residence to "surrender" themselves as a mark of protest.
"If a minister violates the law we will arrest him, nobody is above the law. They cannot protest near the PM's residence. We had asked them to protest near Jantar Mantar but they refused," said New Delhi's joint commissioner of police, M K Meena. All of them were taken into preventive custody and no charges were formally filed against the MLAs.
"Complaint filed against Manish Sisodia yesterday. Manish will go to 7, RCR (7 Race Course Road is the official residence of the Indian prime minister) today to surrender himself before PM," Arvind Kejriwal, leader of the AAP and the chief minister of New Delhi, wrote on Twitter.
The political rivals AAP and the BJP have recently stepped up their onslaught against each other in the wake of key upcoming elections in the states of Punjab and Uttar Pradesh.
The latest spat has come a day after AAP lawmaker Dinesh Mohaniya was dramatically arrested in the middle of a press conference on molestation charges. He has been accused of misbehaving with a group of women when they had approached him on a water crisis. AAP supporters say Modi and the BJP are engaged in a political witch-hunt against their political opponents to settle scores. But the BJP has rubbished these claims.