Labour shadow chancellor John McDonnell has said that Jeremy Corbyn "is not going anywhere" and ruled out running to replace him as Labour leader if he is forced to stand down. McDonnell told the BBC that Corbyn had no intention of standing down and pointed to the huge mandate that the Labour leader received during his leadership campaign in 2015.
"I will always have his back and if he has to stand in another leadership election I will be his campaign manager. I'm not standing and he's not going," McDonnell said.
Meanwhile, another key Corbyn ally, Diane Abbott, said that the calls for Corbyn to stand down over Brexit were part of a wider campaign against the Labour leader.
"This has been planned for a long time. There has been a plan to challenge Jeremy for a long time, because many have failed to reconcile themselves with his victory last year… They planned this for months everyone knows that. They held off for the local elections because they didn't want to disrupt the European campaign," he said.
Their comments come after former shadow foreign secretary Hilary Benn, who was sacked by Corbyn this weekend, said that the Labour leader should stand down.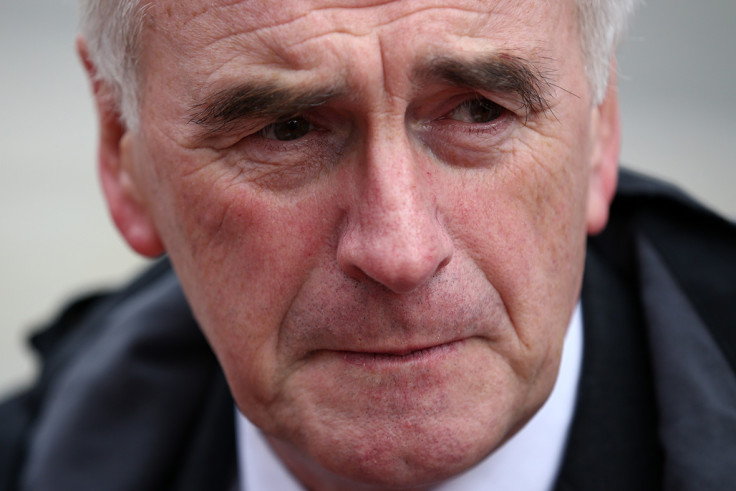 "He is a good and decent man. But he is not a leader and that is the problem," Benn told Andrew Marr on 26 June.
Corbyn has seen at least one cabinet sacking already in the wake of his dismissal of Benn, considered a popular and more moderate figure in the Labour cabinet. Heidi Alexander, shadow health secretary, resigned on Sunday, 26 June, and the BBC reported that as many as half the shadow cabinet could follow.
Dame Margaret Hodge, a senior Labour backbencher, lodged a motion of no confidence in Corbyn on Friday, over criticisms of his leadership and his failure to galvanise Labour supporters behind the Remain campaign. Britain voted by 51% to leave the EU on Thursday.