It was a big night for television, with the 68<sup>th Primetime Emmy Awards being celebrated on 18 September at the Microsoft Theater in Los Angeles. This time around, most of the pre-awards predictions hit the nail on the head, with Game Of Thrones continuing its winning streak. The HBO drama not only earned 12 wins but also made Emmy history in the process.
Julia Louis-Dreyfus, who won best actress in a comedy series (her fifth Emmy win) made an emotional acceptance speech in which she revealed that her father had passed away the Friday before the show. Rami Malek was named best actor in a drama series for his work in Mr Robot.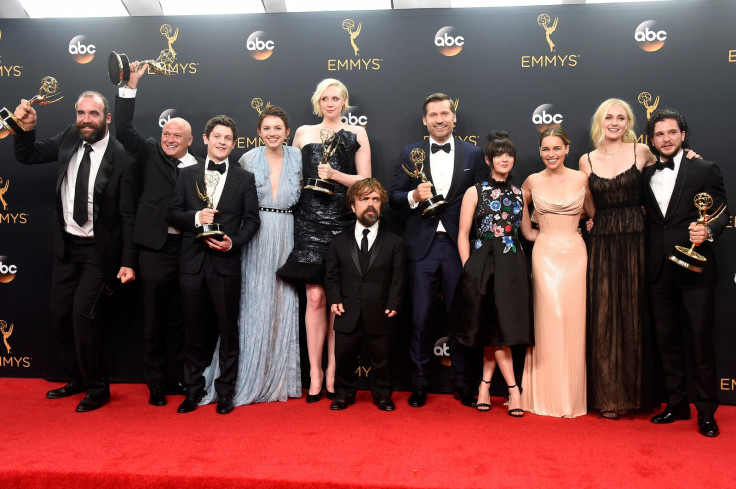 People v O J Simpson: American Crime Story also raked in the gold with five wins including best limited series. After years of dominating the variety talk show category, The Daily Show finally made way for Last Week Tonight With John Oliver. This was the first time The Daily Show — which brought on a new host Trevor Noah, this year — has failed to earn a nomination.
Read the complete list of winners below:
Drama Series: Game Of Thrones (HBO)
Comedy Series: Veep (HBO)
Mini-Series or Movie: The People v. O J Simpson: American Crime Story (FX)
TV Movie: Sherlock: The Abominable Bride (Masterpiece) (PBS)
Variety Talk Series: Last Week Tonight With John Oliver (HBO)
Variety Sketch Series: Key & Peele (Comedy Central)
Actor in a Comedy Series: Jeffrey Tambor, Transparent
Actress in a Comedy Series: Julia Louis-Dreyfus, Veep
Actor in a Drama Series: Rami Malek, Mr Robot
Actress in a Drama Series: Tatiana Maslany, Orphan Black
Actor in a Mini-Series or Movie: Courtney B Vance, The People v. O J Simpson: American Crime Story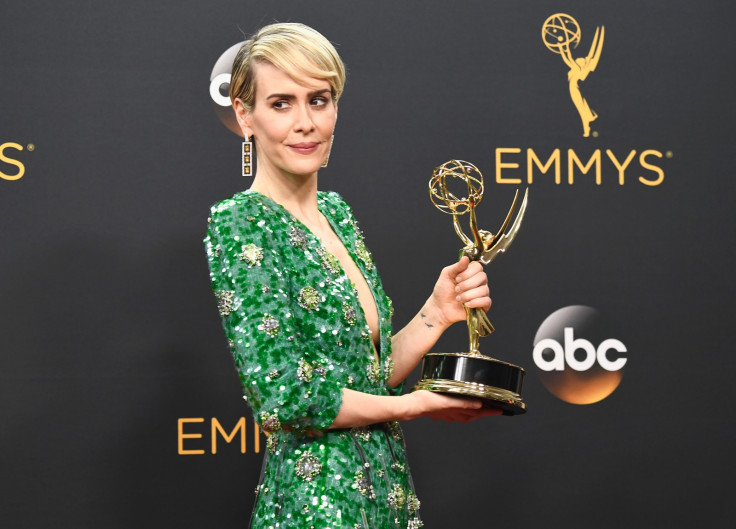 Actress in a Mini-Series or Movie: Sarah Paulson, The People v. O J Simpson: American Crime Story
Supporting Actor in a Drama: Ben Mendelsohn, Bloodline
Supporting Actress in a Drama: Maggie Smith, Downton Abbey
Supporting Actor in a Comedy: Louie Anderson, Baskets
Supporting Actress in a Comedy: Kate McKinnon, Saturday Night Live
Supporting Actor in a Limited Series or Movie: Sterling K Brown, The People v. O J Simpson: American Crime Story
Supporting Actress in a Mini-Series or Movie: Regina King, American Crime
Reality Competition Program: The Voice (NBC)
Writing for a Comedy Series: Aziz Ansari and Alan Yang, Master Of None (Parents)
Writing for a Drama Series: David Benioff and D.B. Weiss, Game Of Thrones (Battle Of The Bastards)
Writing for a Mini-Series or Movie: D V DeVincentis, The People v. O J Simpson: American Crime Story (Marcia, Marcia, Marcia)
Writing for a Variety Special: Patton Oswalt, Patton Oswalt: Talking For Clapping
Directing for a Comedy Series: Jill Soloway, Transparent (Man On The Land)
Directing for a Drama Series: Miguel Sapochnik, Game Of Thrones (Battle Of The Bastards)
Directing for a Mini-Series or Movie: Susanne Bier, The Night Manager
Directing for a Variety Special: Thomas Kail and Alex Rudzinski, Grease: Live