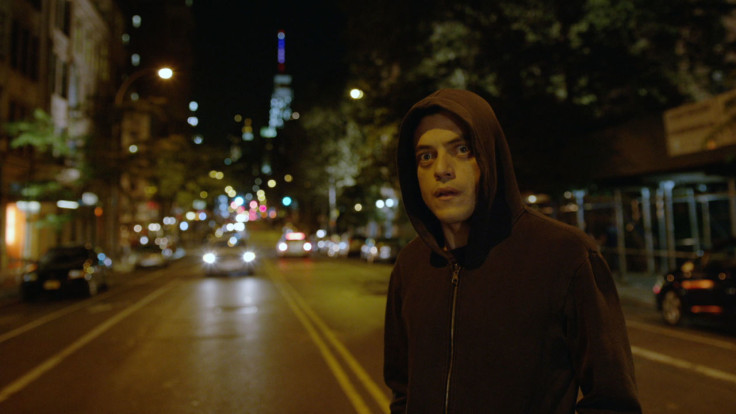 As they tuned in to uncover what happened to Darlene and Cisco, the latest episode in Season 2 of Mr Robot left viewers more than a little flabbergasted.
The US drama-thriller series is known to challenge viewers in its unfolding story of a cybersecurity engineer and hacker suffering from social anxiety and clinical depression. However, there may have been a riddle too many contained in the 11th episode of the season, which is created by Sam Esmail, starring Rami Malek as the main character Elliot Alderson.
Just a week before the hit USA Network show's season finale, Mr Robot – an already strange and often challenging show to watch – got even weirder. Many viewers expected to find out what happened to Darlene and Cisco after last week's shoot-out, but got to welcome back favourite character Tyrell Wellick.
It seemed right that he would make a reappearance in the penultimate episode, at least. Mr Robot took its time to bring the former executive back, played by the great Martin Wallstrom, and his comeback will undoubtedly be pivotal to next week's season finale.
But there are a few points from the episode that left viewers bemused – including whether Tyrell Wellick really was in the taxi with Elliot, and why Angela seemed so ecstatic on visiting her lawyer.
Viewers were also left confused as to whether Dom and Alexa are now boyfriend and girlfriend –among many, many other unsaid things in the episode... such as: Is Tyrell actually real? Way to keep fans on their toes!
Some of the Twitter reaction to the latest Mr. Robot episode: