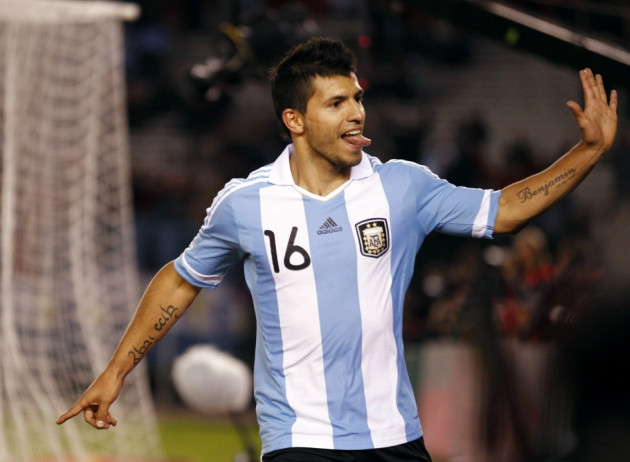 The pick of today's Premier League, Serie A, La Liga and Bundesliga football transfer rumours, news and gossip for 8 July 2011. Any transfer news surrounding Manchester United, Chelsea, Arsenal, Liverpool, Manchester City, Bayern Munich, AC Milan, Inter Milan, Juventus, Roma, Barcelona and Real Madrid will be covered here.
Premier League
With the unfortunate news that, as of next week, this column will be unable to wrap it's greasy Tuesday night chips in the dusty embrace of a tired News of the World 'scandal' there is a hint of melancholy surrounding today's transfer news. Not least because the upcoming News Corp civil action tit-for-tat story is a cycle as old as life itself. All of which provides us with a somewhat tenuous link into a round-up of today's rumours.
Just one day after Aston Villa owner Randy Lerner insisted that Stewart Downing was "not for sale", several newspapers have concluded that the Villa chief has, in fact, just misunderstood the question. Perhaps it's a regional dialect thing. Liverpool are set to test that theory with an improved £18m offer for the actually-quite-good England international.
A similar glitch seems to have affected all news surrounding Arsenal, where the club's rejection of Man Utd's advances towards Samir Nasri also seems to have been widely interpreted as confirmation that Nasri is on his way to Old Trafford before July is out.
Of course, some rumours appear to be permanently stuck on repeat, endlessly regurgitating the last 5 seconds of audio, so the rest of this morning's red-top rumours are constructed from a list of every player mentioned in the last two months. Starting up north, and having finally acknowledged that Manchester City may need a replacement for the out-going Carlos Tevez -- as well as cover for goal-shy centre-forwards Edin Dzeko and Mario Balotelli -- Roberto Mancini is reported to have decided to buy Sergio Aguero. Not just because they can, mind, but because he really really wants a shiny new plaything. What the player will find attractive about Manchester that Tevez finds so abhorrent, Goal.com doesn't say, but Atletico Madrid will be sufficiently moved by the £40m of lucre they'll receive that they'll pack the 23-year-old off regardless.
Sticking with old-rumours, Championship outfit Southampton have "laughed off" Arsenal's £6m bid for posh winger Alex Oxlade-Chamberlain. If Sunderland can get £20m for Henderson then Saints won't do business for less than £12m, thank you very much. Arsene Wenger is still keen on Valencia winger Juan Mata for £15m, while Manchester United are still pursuing Luka Modric.
Chelsea have no particular worries up front, which works out nicely because Porto striker Falcao isn't coming to London any time soon. "We are talking about renewing with FC Porto...the idea is to increase it," he told AS.
La Liga
There's an element of schadenfreude about Barcelona's difficulties in the summer transfer market. Yes, Guardiola might have assembled a half-decent side, and yes, the braying public may lap up every passing move, every stroke of tiki-taka, touchy-feely football, but the club still can't sign Cesc Fabregas or Alexis Sanchez. Which provides this column with a nice warm buzz that might just get us through to the weekend.
In a last desperate attempt to finally resolve the Fabregas deal, Barca are set to offer the Gunners either Maxwell or Eric Abidal. Although whether that constitutes a 'better' deal, nobody knows.
Meanwhile, the Alexis Sanchez saga has dragged on for so long it's surprising the Guardian hasn't started 'live-blogging' the story. Udinese owner Giampolo Pozzo, in his daily bulletin on the matter, says Barcelona are nowhere near signing him because "the economic conditions to close the transfer do not exist."
"The only thing that is keeping this up is that Sanchez, obviously, has his reasons to move and join Barcelona, but there is nothing concrete now, and we are still very far [from agreeing a deal]."
Serie A
Ah, to Italy, the final stretch of this column and a welcome break from the hectic dealings elsewhere in Europe.
So, to round-up today's action: Chelsea target Javier Pastore could be on his way to AC Milan but Palermo won't get the €50m they were hoping for; Roma could bring in Ajax shot-stopper Maarten Stekelenburg as Alexander Doni finalises a move to Liverpool; and Emilian Insua could be heading in the other direction, with the Giallorossi linked with a move for the diminutive Argentine.
And that's your lot.