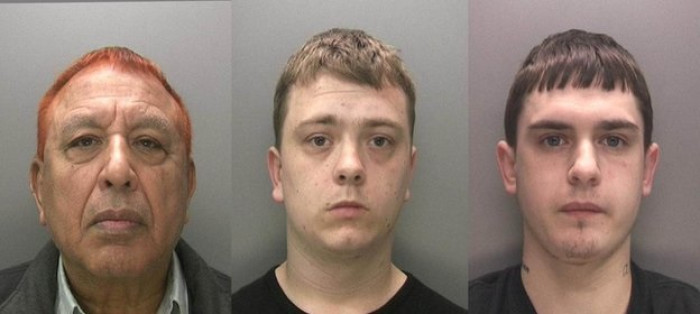 Dumped Smethwick pensioner Mohammed Rafiq has been jailed for paying thugs Steven Holmes and Shannon Heaps £50 to throw acid over his ex teen lover.
Rafiq, 80, was sentenced to 18 months' imprisonment for plotting the attack on Vikki Horsman while Holmes and Heaps laughed out loud at Wolverhampton Crown Court as they were handed jail terms of 18 and 12 years respectively.
All three were convicted of of causing grievous bodily harm with intent.
The revenge attack happened at the home of one of Horsman's friends in April and left her with "horrific" burns to her face, neck, shoulders, and upper leg.
The court heard how Horsman had entered into a relationship with Rafiq when she was 18 but ended it later in the year.
Angered by the separation, Rafiq, of of Cheshire Road, Smethwick, paid Holmes and Heaps, of Tividale, to throw corrosive liquid over her when she opened the front door at the home.
Rafiq suffered minor burns in the incident and initially treated as a victim but later charged.
Investigating officer detective constable Jason Moseley said the case had been "horrifying and complex".
"Rafiq's young ex-partner was seriously injured and left with devastating, lasting scars, which one can only presume was his intent given the nature of the planned attack," he said.