Dagenham Acid Attack: Jealous Mary Konye Disfigured Naomi Oni for Life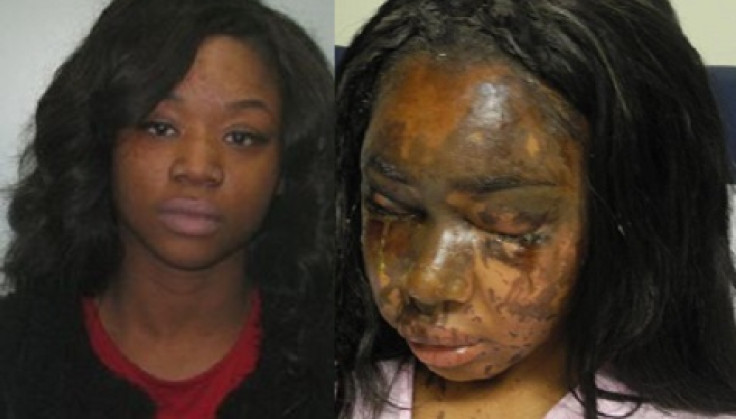 A woman has been found guilty of throwing acid over her friend's face and leaving her with life-altering injuries.
Mary Konye, 21, threw acid over Naomi Oni, also 21, outside her house in Dagenham, east London, in December 2012.
Konye was disguised in a niqab and threw the acid in revenge for being called ugly, a court heard.
Snaresbrook Crown Court found Konye of throwing or casting a corrosive fluid with intent to burn, maim, disfigure, disable or do grievous bodily harm.
Oni had to undergo a series of skin grafts and has significant scarring on her face, hand and thigh.
Judge David Radford warned Konye that she faced a substantial sentence.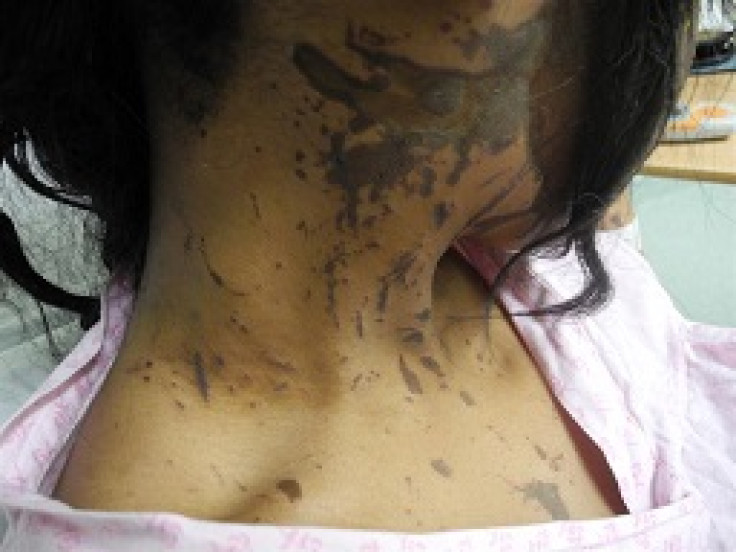 Naomi Oni underwent a series of skin grafts after the atatck
Met Police
Det Chief Insp David Whellams of Homicide and Major Crime Command said: "This was truly a horrific attack on the victim by someone she considered to be a friend.
"But Konye was almost obsessively jealous of the victim's good looks and, after a previous argument between them, hatched an almost unbelievable plan to attack her with acid.
"The victim's life has been changed forever - she will always bear the scars of what happened - but she has been incredibly brave and I am pleased she has seen justice done today."
Baljit Ubhey, CPS London's chief crown prosecutor, said: "The use of acid as a weapon is cruel and horrifying. It can have a devastating effect on victims and can cause long-term pain and disfigurement as well as emotional and psychological harm.
"The attack left Naomi with shocking injuries, including deep chemical burns to her face, neck, forearm and thigh.
"This was an extremely brutal attack committed as Naomi made her way home from work. Mary Konye disguised herself in a niqab and followed the victim from her workplace in Stratford to her home in Dagenham. As she got off a bus near her home the defendant threw sulphuric acid over her, then fled the scene."
Konye will be sentenced at Snaresbrook Crown Court on 7 March.
© Copyright IBTimes 2023. All rights reserved.