80,000 take to the streets for Taiwan LGBT pride parade
Same sex marriage equality could now be on the cards in the country.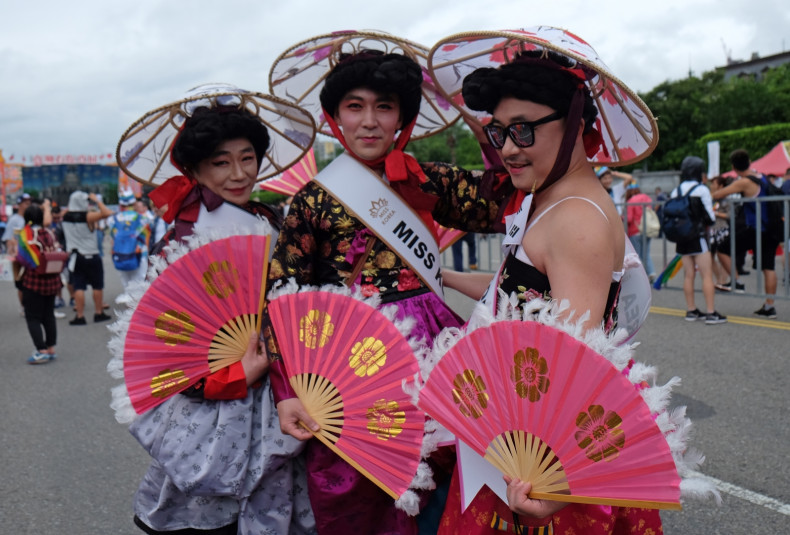 Tens of thousands of people thronged the streets of Taipei for Asia's largest gay pride parade.
Alongside rainbow flags, many of the crowd waved banners calling on the ruling Democratic Progessive Party (DPP) to legalise same-sex marriage.
Taipei Pride has been running for 14 years and, during that time, inhabitants of one of Asia's most liberal countries with regards to gay rights have seen many positive developments.
Earlier this week, the DPP announced that party employees in same-sex relationships will be entitled to the same benefits as heterosexual couples, once they have registered their relationship with their local government.
Household registration, a system which governs the residency status of people living in Taiwan, of same-sex couples is currently allowed in 11 cities and counties in Taiwan.
Benefits include wedding gift money, honeymoon leave, parental leave, family care leave and bereavement leave for their partner.
"The call for marriage equality feels stronger than last year," Corinne Chiang, who works in IT, told the AFP news agency.
"We hope same-sex marriage can be realised as soon as possible so our child can have two legal moms."
"Marriage equality is a value pursued by the DPP. Making marriage equality a reality for party employees is the first step toward making legal amendments," DPP spokesman Yang Chia-liang told the Taipei Times, referring to a draft amendment to the Civil Code proposed by DPP lawmakers that aims to legalise same-sex marriage.
"I expressed approval to the DPP's commitment to marriage equality. We will give the best blessing to any party employee who requests those benefits under the new rule," Yang quoted President Tsai Ing-wen as saying.
President Tsai openly supported marriage equality at the Taipei pride parade last year and the DPP's decision to extend employment benefits to same-sex couples could be interpreted as her first move towards making that equality happen.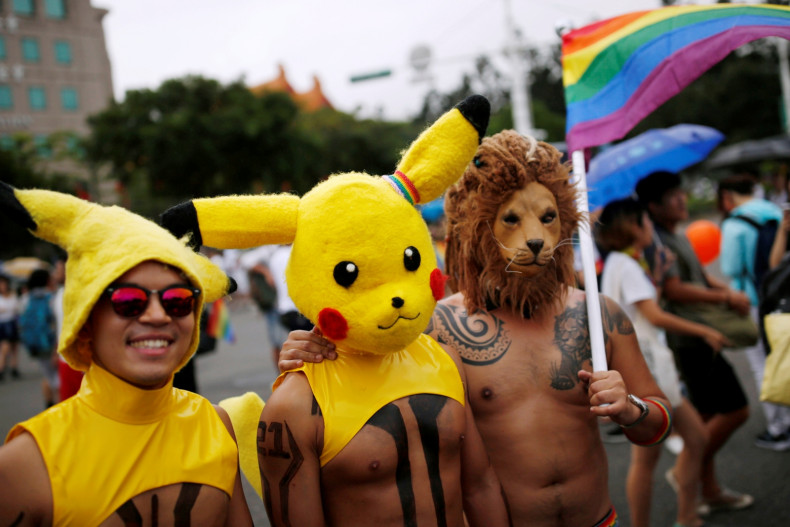 Polls show that a majority of Taiwan's public favour marriage equality, with 71% of respondents to an online poll carried out by the justice ministry voting in favour of full equality.
However the ruling Kuomintang party had always been resistant to the idea, until it was unseated by the DPP in May.
Public opinion may have been further galvanised by the suspected suicide of French professor Jacques Picoux, according to the Telegraph.
Picoux died shortly after his long-term Taiwanese partner, Tseng Ching-chao, passed away from cancer.
Friends believe he took his own life on, distraught that he was denied any say in his partner's treatment and was then left with no legal claim over the property they shared.