9/11 Anniversary: 'I Thought About Ending it All After My Boyfriend Died on Flight 93 - But I Pulled Through'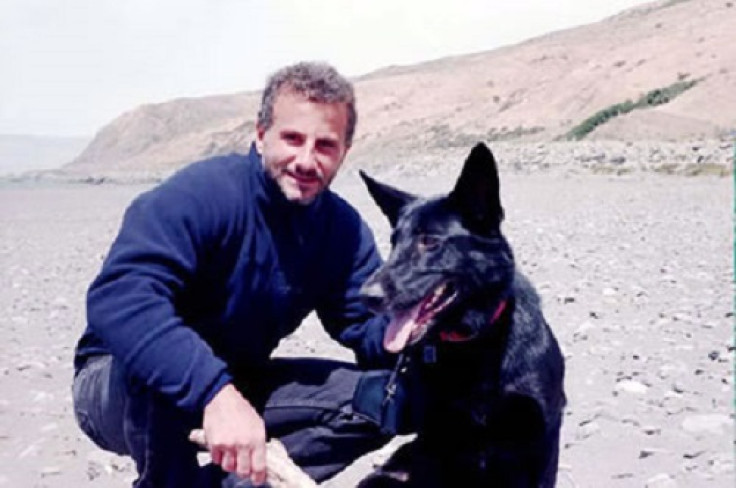 In the first of a series of interviews provided by 9/11 Families for Peaceful Tomorrows, a group of victims' relatives who have come together to spread the message of peace, Diqui LaPenta tells us how she recovered from losing her boyfriend Rich Guadagno on Flight 93.

I met Rich in 2000; we had both recently moved to the city of Eureka, California, and met online. For our first date we took our dogs to the beach – when I saw the way Rich cared for his dogs, I fell in love, and we soon got engaged.
He was a wildlife biologist, as well as an environmentalist, conservationist and law enforcement officer with the United States Fish & Wildlife Service. He was dedicated to the preservation of natural spaces and the animals that live in them.
On the morning of 11 September, I was rushing around getting ready for work teaching a biology lab at College of the Redwoods. I was listening to a local radio station on my way to work when they announced the second (World Trade Center) tower had fallen. I was stopped at a bakery when I heard about the Pentagon.
When I arrived on campus, of course everyone was talking about the attacks. I mentioned that I was a little concerned about Rich, since he was flying home that day. I didn't know his originating flight information, just the flight from San Francisco to home. I got class started, and then took a break in the stockroom.
That's when one of our lab technicians handed me a piece of paper where she'd written that Flight 93 from Newark to San Francisco had crashed. I forgot about class, I needed to know if that was Rich's flight.
I got on to a computer and found Rich's parents' phone number online. I'd never met Rich's parents, since we live on opposite coasts, so this was a terrible way to "meet". When Jerry Guadagno answered, he told me "it doesn't look good". He confirmed Flight 93 was the plane Rich had boarded and that the plane had crashed.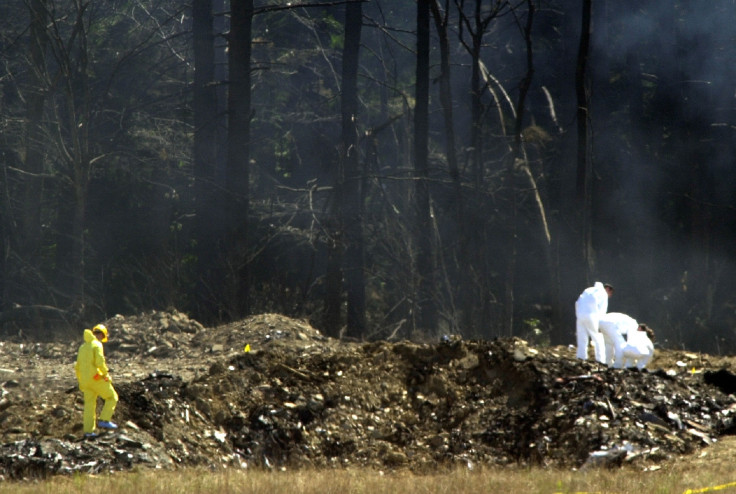 In the hours that followed, I felt shock, denial, anger, terror, hopelessness, hyperventilation, helplessness and complete withdrawal. In no particular order and on an infinite loop set to random order. My housemate came to campus and took me to the doctor where I was prescribed valium, so that I could break free of my complete panic.
I honestly don't know the exact time Rich's death was confirmed. At whatever point it was confirmed that there were no survivors aboard Flight 93, Jerry called to let me know. I'm a rational, critical-thinking scientist. Once it was confirmed there were no survivors, I accepted Rich was dead.
I guess my darkest moment came about a month after the attacks, when the last of my visiting family members went home. It's the only time in my life I felt that maybe it wasn't worth the effort.
The most brief, fleeting thought of ending it all came over me. It was the only way I felt I could stop the pounding of my broken heart.
The very next thought was that stopping my life because it was too hard was hardly the way to honour the life Rich had lived, and a death that was certainly not by his choice.
Friendship and playing fetch
People have asked me what got me through that period. Well I had two of the best dogs on Earth, including Rich's dog Raven, who depended on me for everything. They loved the beach and playing fetch; that's enough to cheer most people up. My housemate and best friends made sure that I ate and occasionally got out of the house for more than doggie care.
The extended community here was also wonderful. Colleagues stepped in with no notice to take on the extra work of teaching my classes for a month. Donations to local environmental groups were made in Rich's name. A local gas station waived what he owed on his credit card.
I had to face the fact that, even though it felt as if my world ended when Rich was killed, the world kept turning and life kept going forward. I started seeing a grief therapist, and she was key in helping me work through my grief.
It was a gradual process; I acted as if life was normal until I could feel like life was normal. Eventually, I was able to consider another relationship. I met my husband in 2006. We married in 2009.
One particularly helpful thing I did was join Peaceful Tomorrows. I found it through a web search, around 2011, and I've only met with members in person once, at our retreat in White Plains, New York.
Being surrounded by people who genuinely know just how you feel and what you've lost is very powerful. They're also all people who, like me, believe that violence is never the answer. It's been very important to me to actively work for peace in the world as a way to counteract the terror of the 9/11 attacks.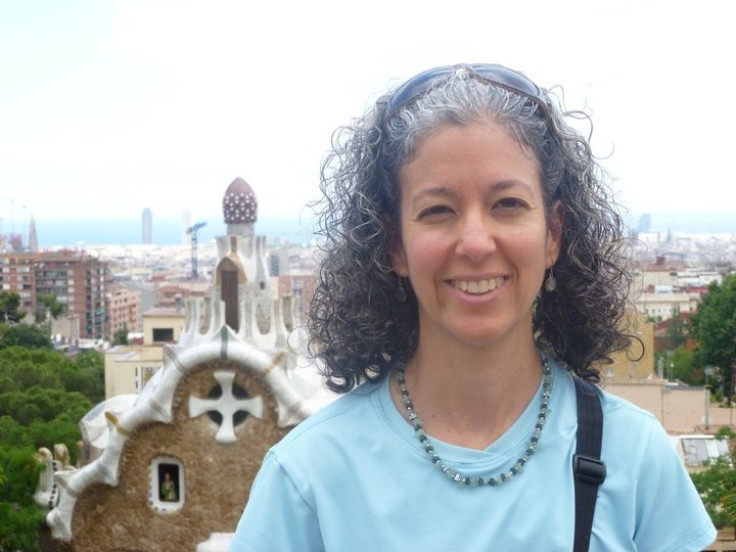 Thirteen years on, I'm a very fortunate person. I continue to have the love and support of my family and close friends. I have a great job doing something I enjoy. I'm married to a very supportive man who even survived attending the 10<sup>th anniversary events with me. I am genuinely happy.
But the grief never "bottoms out". I won't ever be in as dark a place as I was immediately afterwards but I live with the loss every single day. Sometimes the memories are wonderful and make me nearly laugh out loud. Other times, I cry until it's not possible to cry any more.
For more information about the aims, objectives and campaigns of the Peaceful Tomorrows organisation, visit their website by clicking here.
© Copyright IBTimes 2023. All rights reserved.