9 Britons including four children arrested by Turkish soldiers attempting to enter Syria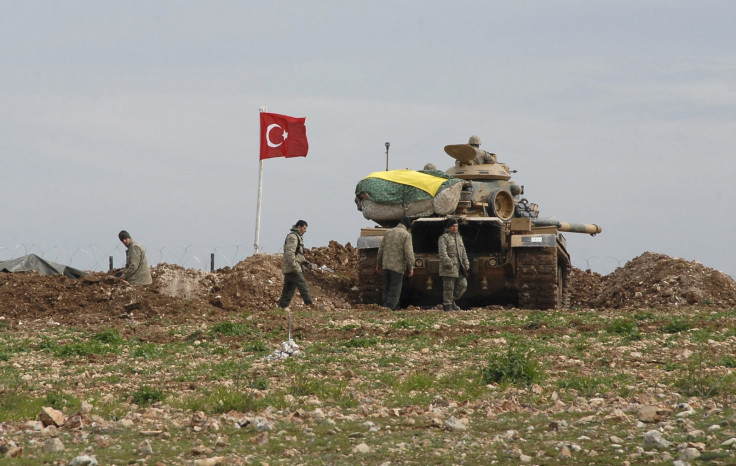 Three men, two women and four children who are British nationals were arrested after allegedly trying to illegally cross the border into Syria, according to a statement released by the Turkish military.
The group – all with British passports were stopped at Ogulpinar, a military outpost in Turkey, according to a Sky report.
"Nine people of British nationality were arrested on the border trying to enter Syria from Turkey," the army said in a statement on its website.
A senior Turkish official said they were taken into custody at Hatay province.
The UK Foreign office said it is investigating the report that the group of nine, who will be deported, were trying to enter Syria. UK security services state that around 600 Britons have travelled to Syria and Iraq to join militant groups.
With the Easter holidays coming up, school leaders have said they are "scared" that not all of their pupils will come back from the break, having travelled to Syria to join the Islamic State.
Nazir Afzal, the former chief crown prosecutor for northwest England said in a Mail Online report that the leaders of two London state secondary schools had told of him more than a dozen male and female pupils whose parents believed they were "groomed and seduced" by Islamic State.
Turkey has faced criticism for not having stricter control of its southeastern borders.
Syrian President Bashar al Assad said jihadists travelling to his country to join IS are being "logistically and militarily" supported by Turkey.
Turkey in turn blamed European countries for failing to prevent would-be jihadists from travelling to conflict areas.
The Turkish foreign minister said the missing British girls who had earlier travelled to Syria were helped to cross the border by a spy working for one of the countries in the U.S.-led coalition against the Islamic militants.
© Copyright IBTimes 2023. All rights reserved.