Cult US comedy series Roseanne is set to return for an eight-episode limited run, according to reports [Read more: Roseanne reboot will resurrect John Goodman's deceased character].
The original show ran for nine seasons with the plot revolving around the Conners – an all-American working-class family living in Illinois.
It was the most watched show in the US between 1989 and 1990 with the finale drawing an audience of 16 million viewers.
Now according to Deadline, a reboot is being shopped around to various networks and streaming platforms with original cast members including Roseanne Barr, her on-screen husband John Goodman (Dan) and on-screen daughter Sara Gilbert (Darlene) attached.
Barr – who played the titular character – retweeted several messages from excited fans online including links to articles about the revival.
While she did not directly confirm the news herself, the 64-year-old tweeted: "Excited to create funny TV."
One obstacle any new episodes will have to address is the death of Goodman's character which was revealed in the original 1997 series finale. The finale also revealed that the story of the Connors family was really a book being written by Roseanne as a form of therapy.
Reflecting on the issue herself in a 2009 blog post, Barr put forward an idea for the show set 20 years in the future.
In a rambling post she wrote: "DJ gets published, Mark dies in Iraq, David leaves Darlene for a woman half his age, Darlene meets a woman and they have a test tube baby, Becky works at Walmart, Roseanne and Jackie open the first medical marijuana dispensary in Lanford, Illinois, and pay off the mortgage before the house is foreclosed on, Arnie becomes the best friend of the governor of Illinois, Mom sells a painting for ten grand, Nancy and Arnie remarry, Jerry and the grandsons form a band like the Jonas Brothers, Dan shows up alive after faking his death, Leon has a sex change op, [and] Bonnie gets busted for selling crack."
Whether any of that will make it to TV screens remains to be seen, but it certainly gives food for thought.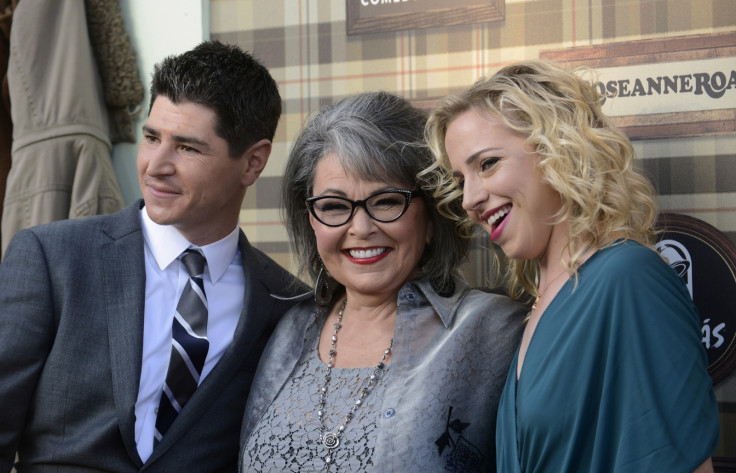 There is no word as yet on a proposed premiere date, or which actress will play Becky.
Alicia Goranson, who originally took the role of Roseanne's eldest daughter, quit during the show's fifth season to attend college. She was replaced by Sarah Chalke, returning during the show's eighth season, when she and Chalke alternated playing Becky.
Roseanne is not the only classic show to be given a new lease of life.
Fuller House, a spin-off of family-friendly Full House has been renewed for a third season on Netflix. The streaming giants were also behind new episodes of the Gilmore Girls.
The rebooted X-Files is also on course for a second outing on Fox.