The Tanner family from Full House is back with a new sequel series titled Fuller House, which will premiere all of its episodes on 26 February on Netflix. The Tanner family adventures continue when D.J. Tanner-Fuller calls upon her sister Stephanie and friend Kimmy to move in and help raise her three boys.
They include 12-year-old Jackson (Michael Champion), neurotic seven-year-old Max (Elias Harger) and her newborn baby Tommy Jr (Messitt Twins). Netflix has released the synopsis for the sequel series, which explains what has been going on with the Tanner family since 1995.
John Stamos, who plays Uncle Jesse, previously told ET Online: "It's so sweet. We initially wanted to do something different with it, but we all said, 'No, let's just do what we do.' We have the same creators, same directors, same cast, same set. It's very sweet."
Netflix has also released the official pictures, which hints at a tearful Tanner family reunion.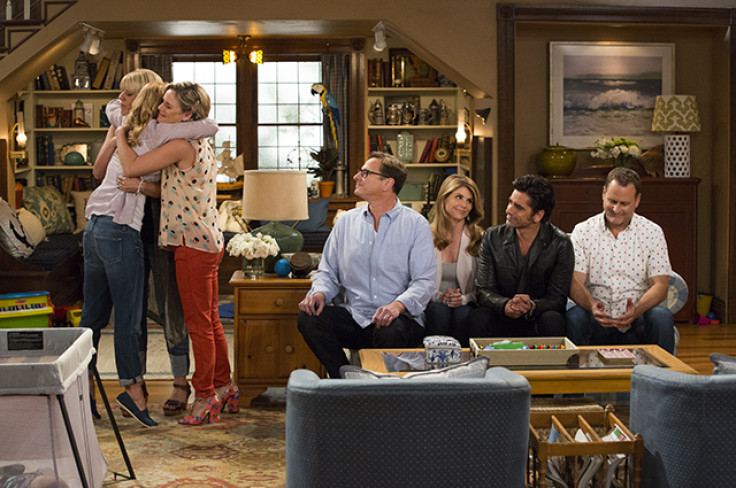 Netflix's vice president of original content Cindy Holland said in a statement: "As big fans of the original Full House, we are thrilled to be able to introduce Fuller House's new narrative to existing fans worldwide, who grew up on the original, as well as a new generation of global viewers that have grown up with the Tanners in syndication."
The original series aired on ABC from 1987 to 1995 and the plot focused on a young father enlisting the help of his brother-in-law to raise his three children after the death of his wife.