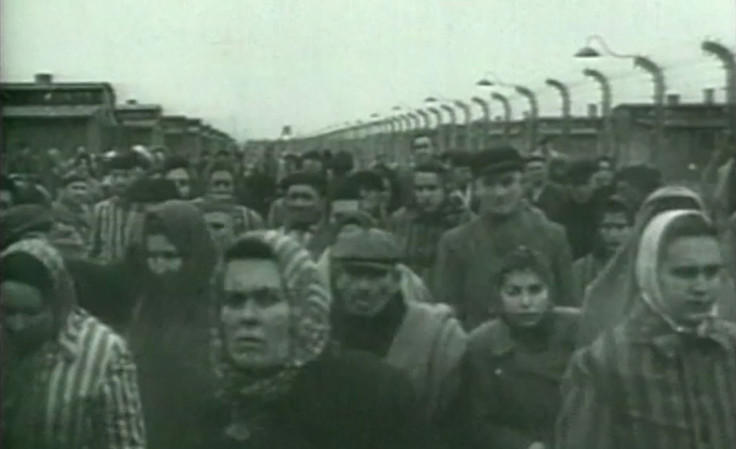 A 92-year-old former Nazi guard could be tried by a court for juveniles in Germany, according to the Times.
The man known only as Ernst T will face charges of accessory to the murder of prisoners in Auschwitz from 1942 to 1943.
The accused will be tried in a juvenile court because he was 19 years-old when he allegedly actively aided with the mass murder of thousands of prisoners at the notorious concentration camp.
If the youth court in Hanau, near Frankfurt accepts the case, the former farm labourer would face a maximum penalty of 10 years in prison, rather than the adult limit of 15 years.
Ernst T, who was an SS volunteer, is accused of being involved in the transport of around 1,075 people to the camp, most of who were killed on arrival.
Prosecutors in Frankfurt said the accused "actively participated" in the murder of those people transported from camps at Drancy, in France, and Westerbork, in the Netherlands.
They said he was a voluntary "part of the industrialised mass-murder machine" at the camp.
The accused has not denied that he was at Auschwitz but was unwilling to disclose what he did at the camp.
Nazi sentenced
The case follows the recent trial of former Nazi Oskar Gröning, who was sentenced to four years in prison in February of this year.
The former accountant from Auschwitz took part in the unloading of the transport of prisoners coming to this camp concentration.
In his defence, he said that he was following orders and that he repeatedly asked to be transferred from the camp to another ministerial job.
In his trial, he asked the relatives of Holocaust victims for forgiveness.
His defence team will appeal and request a shorter sentence.
The head of the human rights organisation the Simon Wiesenthal Center Efraim Zuroff welcomed the prosecution of Gröning.
He called on the German authorities to step up their efforts in the search for Nazi war criminals who were still alive, and warned that soon it will be too late to prosecute the remaining fugitives.
The Simon Wiesenthal Center is named after the Austrian Nazi hunter.
Wiesenthal was involved in locating Nazi officials including the capture of Adolf Eichmann, the SS colonel who was one of the main architects of the Holocaust.