Iran executes hundreds in brutal crane hangings at mega-prison outside Tehran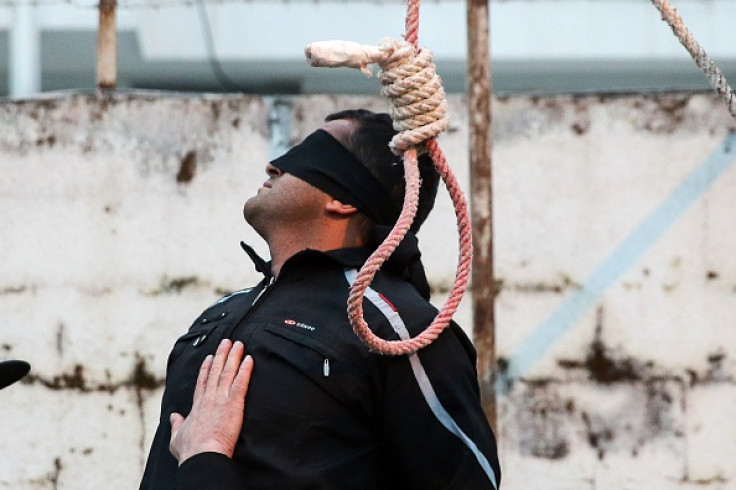 At least 1,900 people have been executed in Iran since President Hassan Rouhani took office in June 2013, an NGO has warned.
Iran has one of the highest rates of executions in the world and Iran Human Rights (IHR) estimated at least 570 prisoners, 10 of whom were women, were hanged during the first half of 2015, with a rate of three executions per day. The figure has increased by 40% compared to the first half of 2014.
The majority of the executions occurred in Ghezel Hesar, Iran's largest state prison with 20,000 prisoners (four times its official capacity), where dozens of inmates were executed in June after they gathered in the prison yard to ask Iran's Supreme Leader Ali Khamenei for forgiveness.
When interviewed by IHR, one of the inmates on death row at Ghezel Hasar said: "They take about two people at a time out of our hall and execute them. Then they bring 20 more people to the prison. Nothing changes, the cycle repeats. They should try out forgiveness for once.
"Honestly, what we did [to end up in prison] doesn't warrant death. The least they can do is give [first-time offenders] a second chance so we may resume with our lives."
Almost 400 people were executed for drug-related charges and about 108 for murder. IHR also said at least seven prisoners, all of whom were Kurdish, were killed for their political or ideological affiliations, amid allegations of unfair trials.
The remaining 70 inmates were killed for sexual crimes, mainly rape, and for "waging war against God" and "corruption on heart".
Nearly 40% of the executions were announced by official Iranian media and 34 people were executed in public spaces.
Hanging is a 'slow torture' in Iran
All the executions were carried out by hanging. IHR spokesperson Mahmood Amiry-Moghaddam told IBTimes UK that there are different ways of hanging inmates. In Iran, prisoners are usually pulled up by their necks with the use of cranes.
"It takes them many minutes to die, it's a way of torturing them along with the execution," Amiry-Moghaddam said. "Two years ago, a man had survived 14 minutes of hanging before dying. So hanging is not intended as the standard way of momentary pain. It's not that they just die, it is a slow strangulation."
IHR urged the international community to put pressure on Iran to halt pending executions and reduce its rate of use of the death penalty.
"We are talking about the worst execution surge in more than 20 years in Iran and this is happening while the relations between Iran and the European countries have not been better in many years," Amiry-Moghaddam said.
"The government of Mr Rouhani have defended the executions and in some cases members of his cabinet have asked for more. Besides the large number of executions, unfair trials and widespread use of torture to get confessions are major issues of concern."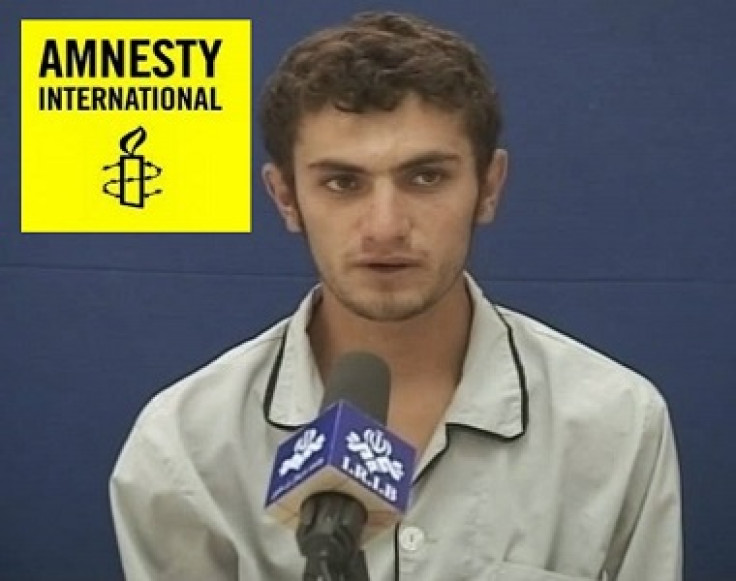 Saman Naseem was sentenced to death at the age of 17 following a gun battle in Sardasht between the Revolutionary Guards and Kurdish militant organisation PJAK
Amnesty
Execution of juvenile offenders
The NGO also warned the Islamic republic executed at least one juvenile offender in 2015. Javad Saberi was hanged at the Rajaishahr prison of Karaj after being convicted of murder, despite the fact he suffered from mental illness.
The execution of juvenile offenders is in breach of both domestic and international laws. Iran allows capital punishment for juveniles in case of "qesas" (retribution-in-kind) and "hodoud" (offences and punishments for which there are fixed penalties under Islamic law).
However, article 91 of the Islamic Penal Code excludes the death penalty if the juvenile offender did not understand the nature of the crime or its consequences, or if there are doubts about their mental capacity.
The high-profile case of Saman Naseem, a 24-year-old man sentenced to death at the age of 17 and whose whereabouts are unknown today, prompted the international community to criticise Iran after it announced Naseem's execution.
Following pressure by several NGOs, Naseem has gone missing from his prison cell and his family do not know whether he is dead or alive.
Naseem was sentenced to death after being charged with "enmity against God" and "corruption on Earth", following a gun battle in Sardasht between the Revolutionary Guards and Kurdish militant organisation PJAK, of which he is believed to be a member.
Other countries with highest rates of executions
China
China has one of the highest rates of executions in the world. The country refuses to disclose the figures of executions and since its 2009 report, Amnesty International stopped publishing its estimates on the use of the death penalty in China, where such data are considered a state secret. It is believed the country executed at least 2,400 people in 2013.
Saudi Arabia
Right groups have warned the rate of executions has surged in the Kingdom. As per a report by AFP, Saudi Arabia executed 88 people from the beginning of 2015 until the end of May.
Iraq
Iraqi law authorises the death penalty for around 50 crimes, including terrorism, kidnapping, and murder, but also offences such as damage to public property. In 2014, Amnesty warned Iraq and Iran accounted for a global rise in capital punishment in the world. At least 132 people were executed in Iraq in 2013.
US
According to the death penalty information centre, at least 17 people have been executed in the US since the beginning of 2015. The inmates were all executed by lethal injection.
© Copyright IBTimes 2023. All rights reserved.