The 1927 silent French film Napoleon will be re-released in UK cinemas after a massive digital restoration of the epic was completed by the British Film Institute (BFI). The five-and-a-half-hour film, directed by Abel Gance, tells the story of Napoleon's early years and is considered a masterpiece from the silent era.
The restoration is the culmination of a 50-year project involving the BFI National Archive and British film historian Kevin Brownlow, who painstakingly tracked down surviving prints from around the world to reconstruct the film. Napoleon has only been screened four times in the UK since 2000 owing to the logistical difficulty of the film's musical score ­– the longest ever composed for a silent film ­– having to be performed by a live orchestra.
The Philharmonia Orchestra recorded the entirety of Carl Davis's 1980 score for the digital restoration, allowing a music-synched version to be released in cinemas later this year. "Several generations of staff at the BFI have worked on this project," said Heather Stewart, creative director of BFI.
"Napoleon is a landmark in the history of cinema and we are grateful to all of the great talents who have helped us along the way but especially, of course, Kevin Brownlow for his indefatigable championing of the film and Carl Davis for his amazing score," Stewart added.
Silent masterpiece
Napoleon is considered a masterpiece for its use of fluid camera motion shots, fast-cutting and split-screen images – techniques that were revolutionary for the time.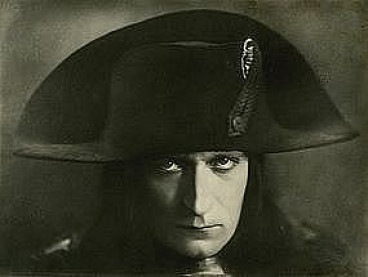 It covers Napoleon's rise as a young army lieutenant during the French Revolution to his invasion of Italy in 1796.
Gance planned for the film to be first of six spanning Napoleon's career, from his brilliant military victories at Marengo and Austerlitz to his final defeat and exile to Saint Helena, but was put off by the exorbitant costs of making the first film.
A partially restored version of Napoleon, which can take up to eight hours to watch when accompanied by a live orchestra, was first presented at the BFI London Film Festival in 1980.
The fully restored version will premiere with a live performance by the Philharmonia Orchestra at London's Royal Festival Hall in early November, before a wider theatrical release in the UK.
The film will also be released on Blu-ray and DVD.