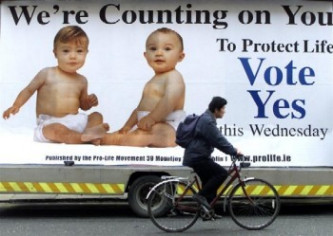 Department of Health officials plan to issue guidelines they say "clarifies" British abortion law to show that women do not have to see a doctor if they want a termination of their pregnancy.
Under the draft guidance proposals, which Department of Health officials said merely clarified existing law, it would be made clear that it was not a legal requirement for a woman to visit a doctor before undergoing a termination.
The document said that although it was "not a legal requirement" for women to visit a doctor, it is regarded as "good practice". Officials claimed that the guidelines strengthened protections by pointing out that it is at least desirable for a doctor to see the woman.
According to ministers supporting the move, more than 96,000 abortions a year in England and Wales were given approval without the woman seeing a doctor in the flesh.
The proposals suggest that nurses can carry out terminations and gives examples of nurses administering drugs for medical abortions. It does not rule out nurses carrying out surgical terminations.
For reasons of privacy, the paper states women should be free to expel the foetus at home with abortion pills.
The proposals are outlined in a government consultation which was opened before Christmas, with no publicity. It closes in two weeks, which has led to opponents accusing the legal reinterpretation being conducted "clandestinely".
MPs and pro-life campaign groups have condemned the plan, saying that it trivialised abortion and rendered the central components of the 1967 Abortion Act meaningless.
Approximately 190,000 foetuses a year are aborted in England and Wales under the act.