Coalition airstrikes against the Islamic State (Isis) in north eastern Syria have reportedly killed around 170 jihadis in a 48-hour period, a monitoring group has claimed.
In a statement issued Tuesday 19 May, the Syrian Observatory for Human Rights said: "The jihadists were killed in the past 48 hours in the province of Hasakeh, nearly all of them in very intense air strikes by the international coalition which is helping Kurdish forces in the area.
"All regime forces have withdrawn from al-Mastumah, the largest regime base in Idlib, leaving it completely in the hands of opposition fighters," Rami Abdel Rahman, head of the Syrian Observatory for Human Rights, told AFP.
The Kurdish People's Protection militia (YPG), which seized control of the town of Kobane, on the border with Turkey after some bloody battles, has since then made steady gains against Isis.
Kobane became a symbol of Kurdish resistance to the jihadis after its residents, heavily embattled, outgunned and outnumbered, managed to hold out with the help of US airstrikes and Kurdish peshmerga reinforcements from Iraq.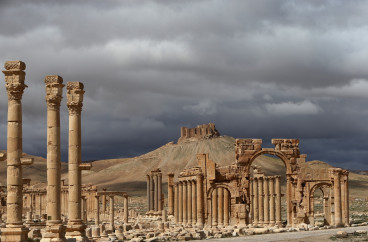 The apparent blow to Isis came as Syrian regime forces continued to fight the jihadis the ancient city of Palmyra. It had been held by Isis, but were then ousted by the Syrian army and allied militias.
In its latest update on the coalition's operations, the US-led force commander said its warplanes had carried out seven strikes near Hasakeh.
They struck four Isis tactical units, destroying seven vehicles, three fighting positions, two armoured vehicles and a shipping container.
"In northern Syria, Daesh [the Arabic acronym for Isis] continues to cede military capacity, fighters and terrain," US Brigadier General Thomas Weidley said. "The coalition remains committed to targeting Daesh across Iraq and Syria," he was quoted as saying in the statement.
However, another Isis offensive, against the Iraqi city of Ramadi, has succeeded, and Iraqi troops have had to withdraw towards Baghdad.