Iraqi government forces have clashed with Islamic State (Isis) militants near Fallujah as they launched a military offensive to recapture the city from the extremists. Backed by US-led coalition airstrikes and paramilitary troops, government forces bombed central areas of the city and carried out a ground offensive around the town of Garma, east of Fallujah, which is considered the main supply line for the militants.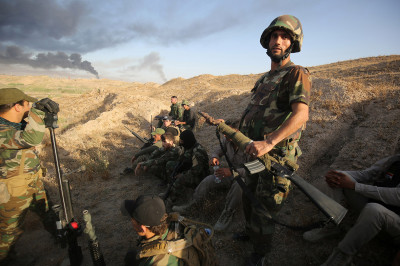 Iraqi Prime Minister Haider al-Abadi announced the launching of the offensive on his Twitter feed. "Zero hour for the liberation of Fallujah has arrived. The moment of great victory has drawn near and Daesh has no choice but to flee," he tweeted.
Fallujah, 50km from Baghdad, was the first city to fall to the jihadists in January 2014. Six months later, the group declared a caliphate spanning large parts of Iraq and neighbouring Syria. Iraqi forces have surrounded the city since last year but focused most combat operations on IS-held territories further west and north. The authorities have pledged to retake Mosul this year in keeping with a US plan to dislodge Isis (Daesh) from their de facto capitals in Iraq and Syria. However, the Fallujah operation could push back that timeline.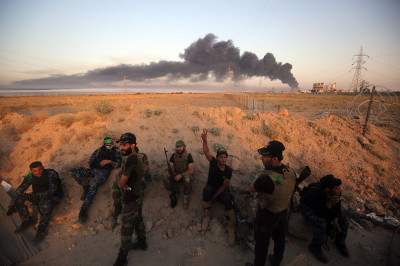 Iraqi and US officials have called on the estimated 100,000 civilians still living in Fallujah to flee and said they would open safe corridors to areas south of the city, but bombs planted by IS along the roads are complicating evacuation. About 300,000 people lived in the Euphrates River city before the war.
The United Nations and Human Rights Watch said last month that residents of Fallujah were facing acute shortages of food and medicine amid a siege by government forces. Aid has not reached the city since the Iraqi military recaptured nearby Ramadi.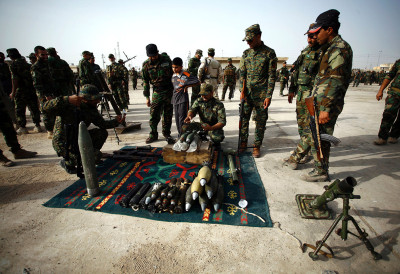 The latest offensive comes a week after Iraqi forces pushed IS out of the western town of Rutba, around 380km west of Baghdad, on the edge of Anbar province. In April, Iraqi forces cleared territory along Anbar's Euphrates river valley after the provincial capital Ramadi was declared fully liberated.
Known as the "city of minarets and mother of mosques", Fallujah is a focus for Sunni Muslim faith and identity in Iraq. In the early days of the Sunni-led insurgency that followed the 2003 US-led invasion which toppled Saddam Hussein, Fallujah emerged as the main stronghold for different militant groups opposed to American forces. The main group was al-Qaeda in Iraq, which later spawned the IS extremist group. Fallujah was the site of two bloody battles against US forces in 2004.