Isis releases 2 child soldier videos featuring son of French jihadi and new kids regiment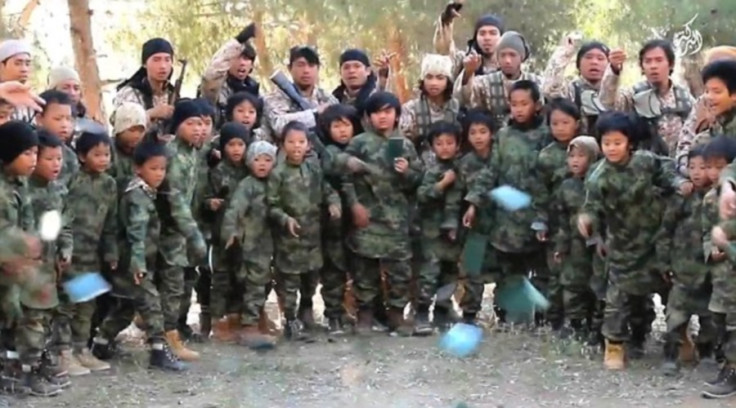 The Islamic State (Isis) has released two new videos featuring a child assassin, the son of a French jihadi and a regiment of child assassins. Daesh (Isis) calls the first video 'In the footsteps of my father' and features two French boys one aged around 13 years old, who takes part in the killings, and another boy who appears to be under 10.
The older boy is said to be the son of a French jihadi identified as Abu Dujana who was killed by an air-strike on the Syrian city of Aleppo in 2014. They are pictured executing two prisoners with hand guns.
The older boy is also pictured taking shots at targets featuring the heads of world leaders including US President Barack Obama, Syrian leader Bashar al-Assad and French President Francois Hollande.
In the second video entitled 'The Generation of the Epic Battles' children from Indonesia, Malaysia, and the Philippines fire high-powered Kalashnikov rifles and handguns. In the 15-minute video that was believed to have been filmed in Hasakeh, northeastern Syria, adult jihadis watch closely as children fire their weapons and take part in a military-style physical training exercise.
The 15-minute propaganda video shows the youngsters burning their passports as they commit to life under the brutal jihadists. According to Vocativ, the video begins with an Isis extremist called Abu Naser al-Indonisi calling the boys the sons of terror group's caliphate.
It includes footage of the children, often referred to as 'Cubs of the Caliphate' quoting the Koran and urging disaffected Muslims around the world to move to the "land of Islam". The militants also make threats against the Indonesian and Malaysian governments saying that they will "never be able to defeat" Isis fighters.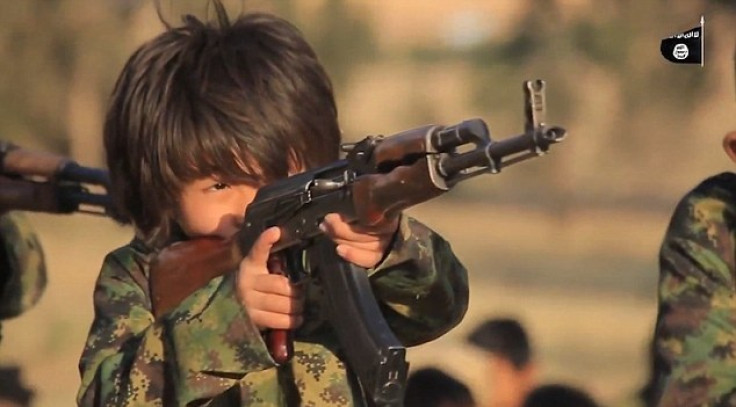 Briton Macer Gifford, who is fighting against Isis in Syria revealed only last week that the terror group is using suicide bombers as young as 13 to detonate at Kurdish targets, adding that they have no knowledge or opinion of the war they are expected to die for.
"They have started strapping bombs to children and force them to run at enemy lines. We had children running at us, blowing themselves up daily. The youngest one we came across was just 13. These aren't Isis recruits, they're terrified conscripts forced into a war they know nothing about, " he told the Mirror.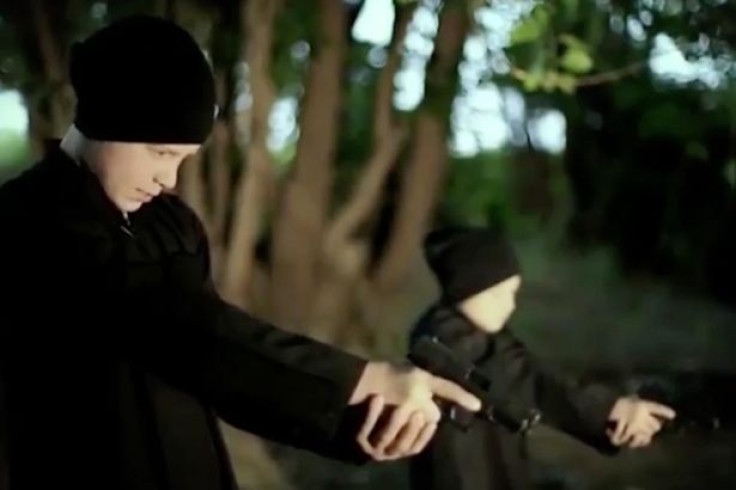 Isis militants have been found kidnapping, buying and enslaving young boys into fighting in the Middle East. And in January this year it emerged that one such child soldier who managed to escape a jihadist cub camp revealed that his commanders told him to kill his parents.
© Copyright IBTimes 2023. All rights reserved.