Accor and Erth Real Estate Company link up to develop three new luxury hotels in Riyadh
Real estate developer, Erth Real Estate Company, and hospitality group, Accor, have set out plans to bring three new hotels to the Saudi Arabian capital.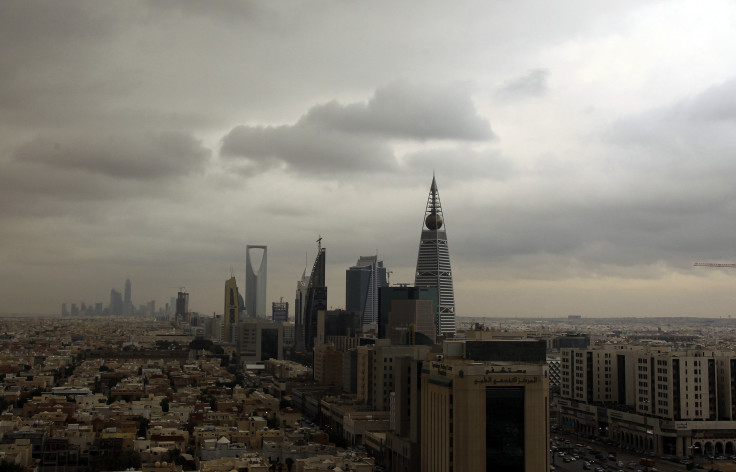 Erth Real Estate Company and Accor have recently announced plans to launch three brand-new hotels in Riyadh, the capital of Saudi Arabia, by 2027. This is part of a new master-planned development project which will see a luxury hospitality community built and the new hotels will serve as the central pieces to the area.
Saudi Arabia is looking to expand itself and Saudi Vision 2030 is framed as the nation's strategic blueprint to reduce its dependence on oil whilst also building up public service sectors and diversifying the country's economy.
Even global football superstar Lionel Messi has been acquired to help grow the country as he has been promoting tourism there and may join Saudi Pro League side, Al Hilal, this summer.
Accor and Erth are helping contribute to Saudi Arabia's future, with work on numerous projects revolving around tourism having taken place or scheduled for the future.
Accor is one of the leading hospitality groups in the world and has carried out duties in Saudi Arabia for over two decades, with notable work including them providing more than 9000 rooms around Makkah, the nation's holy destination. Accor began working with Erth a few years ago over two towers in Jeddah. This saw the development of Residences Jeddah, which was a set of exclusive private residences and Raffles Hotel, an incredibly luxurious hotel.
Erth's Group Managing Director, Saud Abdullah Al Rajhi, spoke at the signing event regarding the company's aim to be successful in Saudi Arabia. He said: "The company's vision of becoming a preferred real estate brand in Saudi Arabia is fully aligned with leading first-class projects that meet market expectations and unleash the economic potential of the Kingdom. Therefore, Erth is pleased to expand its relationship with Accor by adding new assets to our hospitality portfolio."
The three new hotels which will be located in the Riyadh-located community will include a Raffles hotel, which will hold 230 guests, a Sofitel serviced residence that can host 250 people and a 60-villa MGallery resort. This refined and modern site is going to have a centrally located garden zone and will be surrounded by residential towers, retail space and office towers, creating a utopian land built for a modern future.
Raffles Riyadh and Sofitel Extended Stay at Al Yasmin District will be operating from within glass-sparkling 34-storey and 42-storey buildings respectively. The two buildings will conveniently be an 18-minute car journey away from King Khalid International Airport, ideal for new tourists arriving in the country.
Also, the new Raffles and Sofitel buildings will be surrounded by large green areas where beautifully lavish gardens will be located. Visitors will be able to have a splendid view overlooking the area which will include sightings of King Abdullah Financial District, SAB Mall, Avenues Mall, Tamkeen Tower and New Murabba.
The other new hotel, MGallery Resort Riyadh, is set to open in the Al Waseel district and be placed in a wadi, where date farms will be in close proximity. There are 60 low-rise villas available to guests and it should be a convenient stop for families or any guests that may want to immerse themselves into a nice neighbourhood and escape the hectic city life.
The resort has a convenient location as it will be located just 20 minutes away from Riyadh's city centre. This means if guests need to return to the city for emergencies or work purposes, they can do so without having to stress and can even make their way back to the resort without dealing with frustrating travelling obstacles.
CEO of Raffles & Orient Express, Omer Acar, spoke on Raffles' new venture, stating: "Raffles is honoured to soon open a second destination in the Kingdom of Saudi Arabia, particularly in Riyadh." He also touched on the positives of the new hotel being located in Riyadh, commenting: "We are confident that vibrance and growth surrounding the city of Riyadh is the perfect location to offer our guests the true Raffles experience – one that is celebrated, authentic, and renowned for its legendary service."
CEO of Sofitel, MGallery and Emblems, Maud Bailly, touched on Sofitel and MGallery being involved in Riyadh's new community. He said: "We are delighted to contribute to a diverse community of luxury hospitality choices for business and leisure visitors, particularly those who wish to settle in and stay a little longer to enjoy the dynamic energy of the cosmopolitan city of Riyadh."
Before the completion of the three new hotels in Riyadh's new community, Accor will have plenty of other properties open up in Saudi Arabia this year. These properties include Raffles Jeddah, Novotel Makkah Thakher City Residences and Fairmont Ramla Serviced Residences Riyadh.
© Copyright IBTimes 2023. All rights reserved.