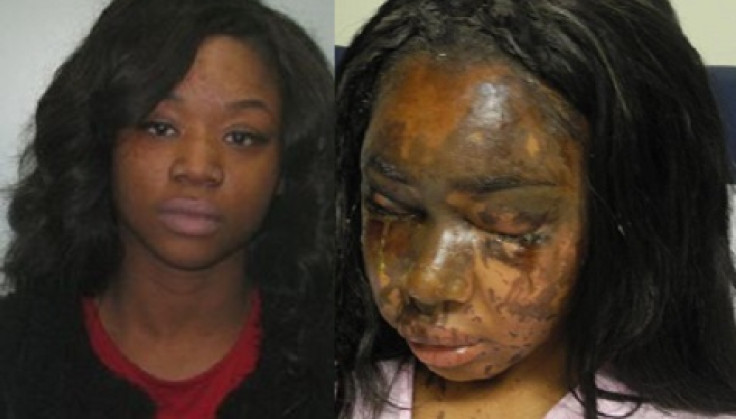 A woman who was left disfigured by an acid attack carried out by one of her closest friends has spoken out about the incident.
Naomi Oni, now 25, suffered severe burns and was nearly blinded when Mary Konye, disguised in a Muslim niqab veil, threw acid over her in Dagenham, east London, in December 2012.
In a BBC3 documentary, Oni says she was "betrayed" by Konye and believes the attack was prompted by jealousy over her appearance.
The programme reveals that Konye even sent Oni sympathetic messages shortly after the attack, while the police were still searching for the perpetrator.
"I thought she was my friend and I couldn't understand why she did what she did," Oni said.
Oni said she remembered seeing a figure dressed in black moments before she was attacked.
"There was a very cold stare and I remember thinking, 'Whoah, OK, just cross the road and go to your house'. Before I knew it I felt a huge splash and I immediately screamed."
She ran down her road and banged on the door of her home, which was opened by her mother.
Oni was left needing skin grafts, suffered permanent scars to her leg, chest, stomach and arms and was almost blinded in one eye.
Konye, who had known Oni since secondary school, was jailed for 12 years in 2014.
Speaking to BBC3, Oni said she believes she was attacked for having a fairer complexion than Konye — which can be regarded as more beautiful in some African and Asian cultures.
"I don't think it's true but that was probably a big thing for her," Oni said.
The UK has one of the highest rates of acid attacks in the world, police revealed earlier this month, with more than 800 reported attacks a year.
Investigators believe the number could be higher as the crime is under reported.