Activist hedge fund ValueAct acquires 1.98% stake in Morgan Stanley for $1.1bn
This deal added 38 million Morgan Stanley shares to ValueAct's portfolio.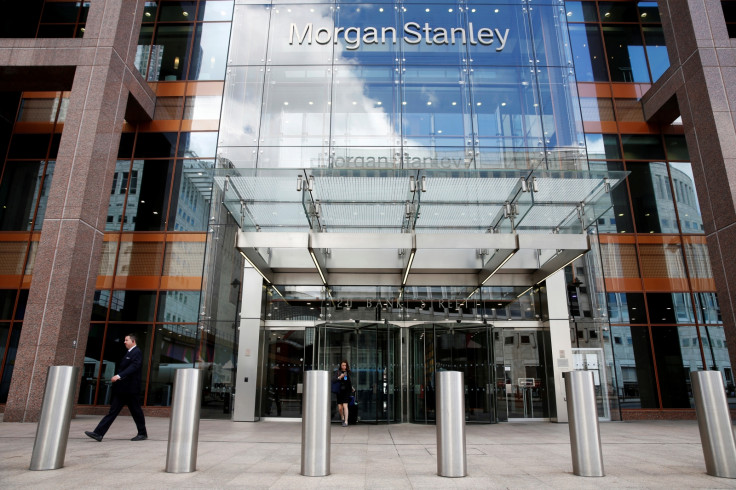 ValueAct Capital Management has acquired a 1.98% stake in Morgan Stanley for $1.1bn (£851m). The deal between the activist hedge fund and the American investment banking and financial services firm, was revealed in a regulatory filing on Monday (15 August).
This deal added 38 million Morgan Stanley shares to ValueAct's portfolio and took its total investment in the bank until date to $1.25bn. The deal comes at a time when shares of the financial services firm are trading lower by 22% over the past year. It also comes at a time when investors have stayed away from banks as low interest rates and stricter post-crisis rules have affected their profits.
According to Bloomberg, ValueAct which also holds a stake in Rolls-Royce, explained the move in a letter to the fund's investors. It said the decision was taken after the financial services firm shifted to an asset-light and fee-based business. Under the new model, Morgan Stanley is said to focus on businesses such as wealth management, investment management and investment bank advisory, which currently account for 80% of the total profits.
ValueAct, which manages $16bn in assets, dismissed Morgan Stanley's poor quarterly trading and lending performance. "We believe there is a disproportionate amount of time and energy spent overanalyzing Morgan Stanley's trading and lending business and fretting about its Fed oversight," Jeffrey Ubben, chairman at ValueAct was quoted as saying by The Wall Street Journal.
The activist hedge fund instead praised Morgan Stanley's efforts to reduce lending risks. It added that James Gorman, CEO at the investment bank, had shifted the company to "growing fee streams that do not require much equity capital to grow."
ValueAct in the same letter also said it had acquired the shares at "an extraordinary discount". The stake is a core, active holding, it said before adding that the fund will look forward to developing its "relationship with management to work towards a long, successful investment."
Commenting on this investment, Wesley McDade, spokesman at Morgan Stanley, the smallest among the six big US banks said, "As with any investor, we welcome ValueAct as a shareholder."
© Copyright IBTimes 2023. All rights reserved.