American actor Tom Arnold claims that former Democratic nominee Hillary Clinton begged him to release videos of her opponent Donald Trump allegedly making racist remarks. Arnold said that Clinton called him two days before the US election to make the request.
The actor's comments were made during one of his final appearances on Australia's version of I'm a Celebrity Get Me Out of Here. According to The Telegraph, Arnold told Australian comedian Nazeem Hussain: "Hillary Clinton called me two days before the election and said 'please release that. The weight of the free world is on your shoulders'."
Following his elimination, Arnold told hosts Chris Brown and Julia Morris that he hoped to find out Trump was no longer president when he got around to catching up with the news.
"When it first circulated around Hollywood, Donald Trump was never going to be president. I hope when I find out what is going on, I hope he is not president any more. I will be happy if America is still there," Arnold said.
On Monday (13 February), the actor said during a radio interview that the videos would not have affected the election's outcome. "We've already heard him talking about sexually assaulting women, and that didn't make a difference to the election," he said.
During the show, Arnold called the US president sexist, racist and "kind of a joke," adding that he has known Trump for 30 years. "I have friends that are real billionaires, that are real and I always considered him a phoney about that," he added.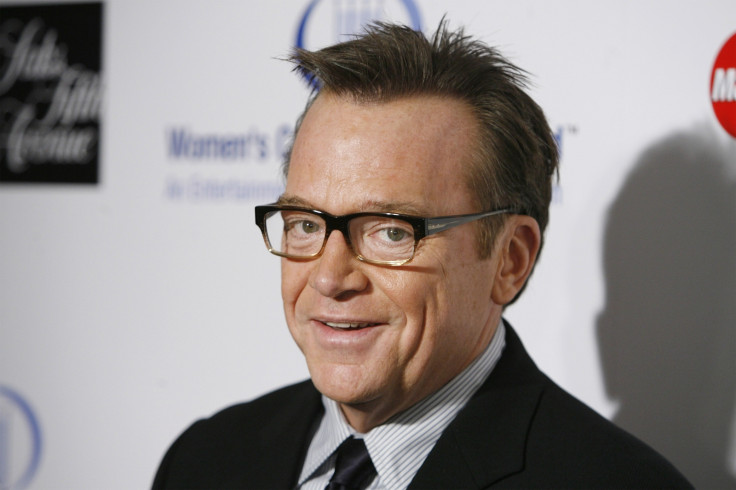 Arnold first claimed he had compromising footage of Trump using obscenities, racist language and hurling other insults at one of his sons during filming of The Apprentice back in December 2016. The actor said he did not release the tapes because of a confidentiality clause and because he did not expect Trump to win.
"I have the outtakes to The Apprentice where he says every bad thing ever, every offensive, racist thing ever. It was him sitting in that chair saying the N-word, saying the C-word, calling his son a r****d, just being so mean to his own children," Arnold claimed to Seattle-based radio station KIRO.
The Guardian reported that Arnold was given the footage prior to the 8 November presidential election. Arnold then claimed that Arnold Schwarzenegger's Hollywood agent called him to urge him to release the tapes on behalf of Clinton.
Arnold's claims have not been verified and Clinton has yet to comment on the allegations.