President Donald Trump and Hollywood star Arnold Schwarzenegger have entered into a feud, after the president described Schwarzenegger's reality show ratings as a "total disaster", and the actor hit back in a video.
In another example of the strange melding of celebrity and politics that has so-far defined the Trump presidency, Trump used the usually solemn occasion of the National Prayer Breakfast in Washington to lambast Schwarzenegger.
The former action star is hosting Celebrity Apprentice, the latest incarnation of the reality show that propelled Trump to stardom, and Trump described Schwarzenegger as a "a total disaster" in the role.
"They hired a big, big movie star, Arnold Schwarzenegger, to take my place, and we know how that turned out," said Trump, speaking feet away from Apprentice show creator Mark Burnett, who was in the audience.
"The ratings went right down the tubes," Trump continued. "Mark will never, ever bet against Trump again. And I want to just pray for Arnold, if we can, for those ratings."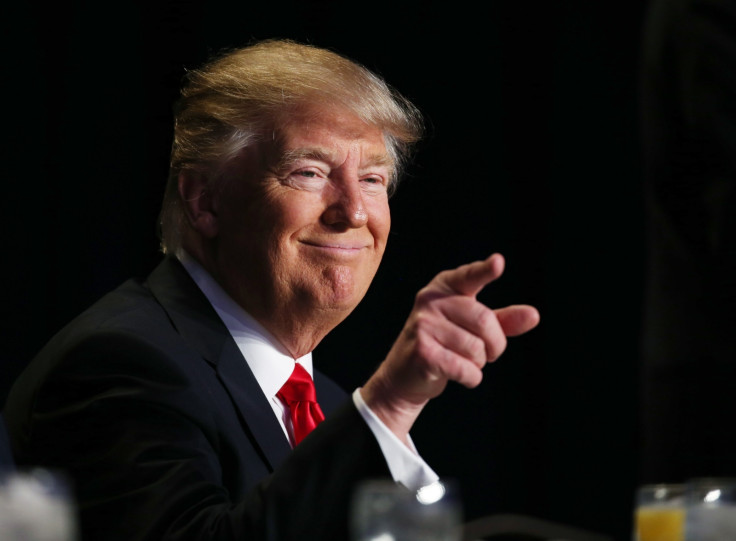 Moments later Schwarzenegger hit back in a video posted on Twitter.
"Hey Donald, I have a great idea — why don't we switch jobs?" said Schwarzenegger. "You take over TV, because you're such an expert in ratings, and I take over your job. And then people can finally sleep comfortably again," he said, taunting the president, whose controversial executive orders since becoming president have provoked mass protests.
Trump remains an executive producer on the Celebrity Apprentice, and some speculated that he has engineered the feud to boost ratings.