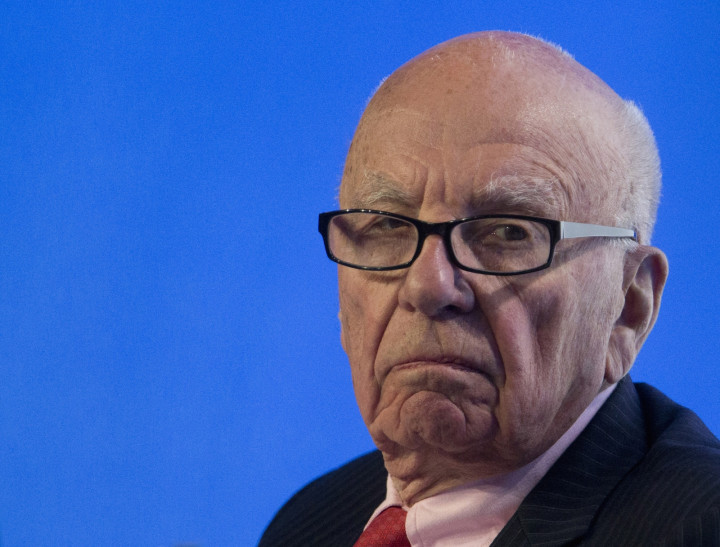 A play about the life of Rupert Murdoch due to be shown in London's West End is said to be in jeopardy as actors are too sacred to take on the lead role.
Australian playwright David Williamson's production, Rupert, has already had a successful run in Melbourne and Washington DC since its debut in 2013 and is set to be shown in Sydney later this year.
The play, based on Murdoch's rise from local Australian newspaper owner to becoming one of the most influential and powerful media moguls on the planet, is slated to be performed in London in the first half on 2015.
However, it is not yet a finalised deal, as Williamson said he has struggled to hire a big name to play the part of the 83-year-old.
"All commercial productions rely on getting a cast that will attract an audience and we've found that some actors are actually scared of playing Rupert on stage," he told the BBC.
"The man has so much power and quite understandably, people - and that includes actors - don't want to offend him. He owns Fox Studios, for heavens' sake."
But Williamson had no such issue finding someone to play to part for the upcoming run in Sydney.
Veteran actor James Cromwell will take the role of Murdoch when the plays opens at Sydney's Theatre Royal on 29 November.
Cromwell told The Sydney Morning Herald how he isn't scared about taking on the daunting role of playing such a powerful figure in his home nation.
"Let's put it this way – I'm not at the beginning of my career," he said. "I don't give a f**k what he does to me. If this is going to be my last shot, I think it's a good one."