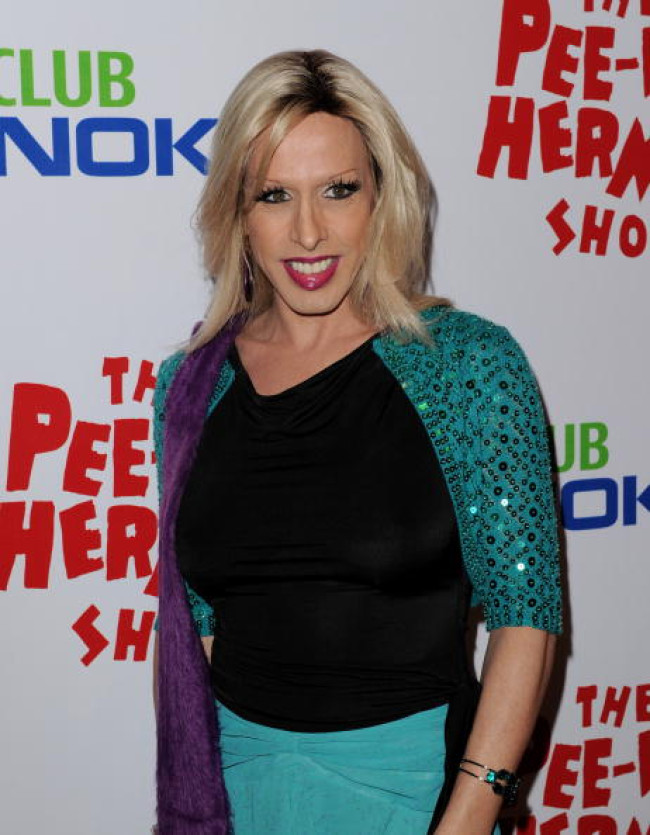 Transgender actress and activist Alexis Arquette has died aged 47 following a lengthy illness, it has been reported on Sunday (12 September).
The agent of her brother Richmond Arquette confirmed her passing in a statement to People magazine. The statement reads: "With deepest love, respect and condolences to the Arquette family we wish to share Richmond Arquette's announcement at the passing of his beloved brother/sister Robert/Alexis.
"Our hearts are heavy for this wonderful family. They are not simply brought up in fame...they've continued to roll up their sleeves to make a difference on this, our planet Earth, with their presence.
"Each and every one of them has touched our hearts and has been the example of true "FAMILY" at its grandest meaning. Robert /Alexis will continue to be loved as his/her light now resonates throughout the universe as the star we've always known him/her to be."
Richmond Arquette also posted a message on Facebook, sharing that she passed away to the sound of David Bowie's Starman.
The poignant message read: "Our brother Robert, who became our brother Alexis, who became our sister Alexis, who became our brother Alexis, passed on the morning of 11 September at 12:32 am (local time).
"He was surrounded by all of his brothers and sisters, one of his nieces and several other loved ones. We were playing music for him and he passed during David Bowie's Starman. As per his wishes, we cheered at the moment that he transitioned to another dimension.
"I am feeling immense gratitude to have been afforded the luxury of sharing life with him/her, for learning from Alexis, for being given the gift of being able to love her/him and to be loved by him/her," Richmond Arquette continued.
"He was a force. He died as he lived, on his own terms. I am immensely grateful that it was fast and painless. It was an incredible moving experience and I am humbled and grateful to have been able to have been with him as he began his journey onward. Thank you, Alexis, I love you and will always love you."
Alexis, who was from the acting family that includes Rosanna, Patricia and, David Arquette, also carved a career for herself in the TV and film industry.
She made an early entry into the entertainment industry aged 12 in the Tubes' "She's a Beauty" video. Her first major role was as a transvestite named Georgette in the 1989 film, Last Exit to Brooklyn. She subsequently won small roles in Buffy the Vampire Slayer, Pulp Fiction, Threesome and The Wedding Singer.
Arquette played a Boy George wannabe, in the 1998 Adam Sandler film. Offering condolences on the news of her passing the Culture Club singer tweeted: "R.I.P my sister Alexis Arquette. Another bright light gone out far too soon. Love to the family and all that loved Alexis."
Alexis' most recent role was in 2014's Blended. Arquette's transition from male to female was documented in the 2007 film Alexis Arquette: She's My Brother, and appeared as herself on The Surreal Life.
Arquette, who was born Robert, transitioned from male to female 13 years ago and said she identified with being a woman at a young age. She was one of the earliest celebrity advocates for transgender rights however, according to CCN she would later identify as "gender suspicious."
Her family have tweeted messages in memory of the actress. Her sister Patricia Arquette tweeted YouTube clips of T. Rex's "Cosmic Dancer" and Bowie's "Starman" in honour of her "first best friend."
Comedian Roseanne Barr tweeted: "Hail hail a vagenius has vacated this realm. RIP Alexis Arquette."
As fans sent messages of support to the family David Arquette tweeted his gratitude calling Alexis "my hero for eternity." The exact cause of Arquette's death is not yet known.