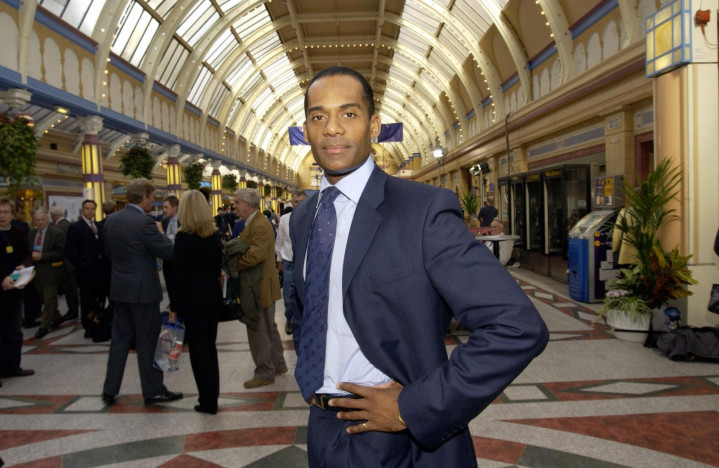 The Business Secretary's planned target to encourage top British businesses to appoint more ethnic minority directors to their boards is "daft", according to the Conservative Party's first black MP.
"We'd all like to see better representation throughout society, but quotas and political targets can be counter-productive," Adam Afriyie told IBTimes UK.
The Windsor MP's comments come after it was reported that Vince Cable is to launch a plan to increase the number of directors with ethnic minority backgrounds in the boardrooms of FTSE 100 companies.
The initiative would follow the government's voluntary efforts to increase the number of women in leadership positions after Lord Davies published his 25% target in 2011.
A study, commissioned by the executive recruitment consultancy Green Park, found that, amongst 289 key executives in the FTSE 100 who occupy the posts of chairman, chief executive and chief financial officer, just a dozen are women.
The research also revealed that more than half of FTSE 100 firms have no non-white leaders at board level, whether executive or non-executive.
But Afriyie, who grew up on a council estate in Peckham and eventually became a self-made millionaire, said Cable's one-in-five benchmark for ethnic minority business leaders was "daft".
"A one-in-five target is as daft as it is disproportionate and smacks of political posturing," the MP said.
"The situation is already improving and I'm optimistic that the boardroom balance will continue to improve over time."
'Political Football'
Chuka Umunna, the Shadow Business Secretary, recently promised that a Labour government would hold a review into ethnic diversity in British business leadership.
But Afriyie warned that it is "all too easy" for political parties to make "eye-catching pledges by treating the issue as a political football".
"The Conservative Party should continue to resolutely focus on creating a society in which people are judged on their abilities, talents and experience irrespective of their background or heritage," Afriyie added.
"The pledge we should make is to reject quotas and gimmicks and wholeheartedly focus on re-starting social mobility through education, enterprise and the opportunity to get a job regardless of skin colour."
The comments come after David Cameron said he wants to see a UK Asian Prime Minister in his lifetime to show that "Britons of all backgrounds can achieve".
Afriyie, who has been tipped as a future leader of the Conservative Party, said the world of politics is different to business when it comes to discrimination.
"If you do not confirm to the norm, then social discrimination can certainly arise inadvertently," he told IBTimes UK.
"The biggest barriers to advancement tend to be more about cultural, social and educational background than direct discrimination on the grounds of skin colour."
"We have some excellent MPs and candidates from diverse backgrounds in the Conservative Party, which believes in meritocracy not quotas. The Prime Minister is absolutely right in what he says and party leaders have the gift of being able to make appointments based on ability, merit and hard work.
"In contrast to the Labour Party machinery, the Conservatives have a great track record with the first Jewish Prime Minister, the first bachelor as Prime Minister and the first woman as Prime Minister, and who knows what the future will bring."
A controversial Conservative MP

The 49-year-old caused controversy in 2013 after tabling an amendment in the House of Commons to bring forward the date of David Cameron's proposed referendum on the UK's membership of the European Union.

But Conservative MPs voted against the amendment to the EU (referendum) bill by 249 votes to 15 to bring a potential vote forward to 2014 from 2017.

This is not the first time that Afriyie has created a stir.

The backbencher, who assumed office as the first black Conservative Party MP in 2005, was also accused of planning a leadership bid against Cameron.

However, Afriyie strongly denied the rumours in early 2013 and said that he was "100% behind" the Conservative Party leader and said he would "never stand" against Cameron.

The Windsor MP grew up in Peckham, south London, and the businessman is currently worth between £13m ($20.7m, €16.6) to £100m, according to reports.

Afriyie has been married to his second wife, Tracy-Jane Newell (née Newell), for nine years and owns two houses, one in Westminster and the other near Windsor.