Mayor of London Hopeful David Lammy: British Firms Must Boost Ethnic Diversity Leaders to Challenge US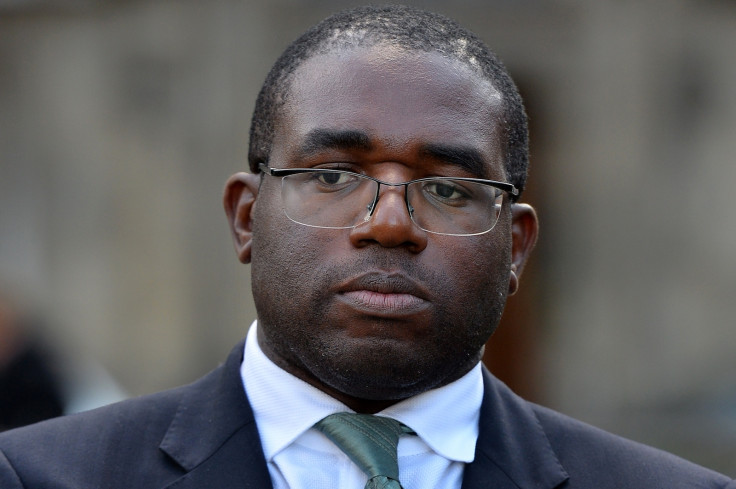 Top UK businesses must increase the number of ethnic minority leaders in their boardrooms to compete with their rivals in New York and Los Angeles, according to David Lammy.
The Labour MP, who recently announced his bid to become the first black Mayor of London, told IBTimes UK that there was a strong business case to push for more ethnic diversity businesses leaders.
"It's unusual these days to go to the United States, to sit in a top company, and to be in a room solely full of white men – you just don't expect that in the American context," Lammy said.
"In the end, that will give them a competitive advantage.
"Given the emergence of China, India and Brazil, Britain won't make the strides it needs to make unless we sort this out."
But the Tottenham MP said that the UK was ahead of its European rivals, including Germany and France, on the issue of ethnic diversity and business.
Lammy's comments come after Chuka Umunna, the Shadow Business Secretary, announced that a Labour government would hold a review into ethnic diversity in British business leadership.
The Labour MP welcomed the pledge and told IBTimes UK that he thought it was "really important news".
"The major, major reason why London is the mega city and powerhouse that it is in our country, is because of globalisation," Lammy said.
"Britain has a phenomenal power because of its past and because of those present in our country to reach into nearly every market and country in the world.
"Therefore, it's hugely important that, not just in political life, not just in key areas of our public sector, it's also important that in business and in industry we see the sort of diversity that is taken for granted in a city like New York or Los Angeles.
"It's worrying that we don't seem to have made the progress that you would expect in such a multi-cultural country that has the history and the context that we do."
IBTimes UK pressed the Mayor of London hopeful on what he plans to do in City Hall to promote ethnic diversity in business if he is elected in 2016.
Lammy said he was not going to pre-empt the results of the proposed review, but stressed that he plans to "look very closely" at the findings of the investigation.
"I want role models and I want those roles models in business and in industry, and I don't think they are there in sufficient quantity," he added.
However, the MP said that he has witnessed a generation of "young, ethnic entrepreneurs" spring up in the capital and a group of young ethnic minority students emerge out of the UK's "most preeminent and selective" universities.
The comments follow a study of the top 10,000 executives in Britain's top firms, which revealed a deep "diversity deficit".
The research, commissioned by the executive recruitment consultancy Green Park, found that, amongst 289 key executives in the FTSE100 who occupy the posts of chairman, chief executive and chief financial officer, just a dozen were women.
The report also revealed that more than half of FTSE100 companies have no non-white leaders at board level, whether executive or non-executive.
© Copyright IBTimes 2023. All rights reserved.