Adam Johnson trial: Footballer guilty of one count of sexual activity with a child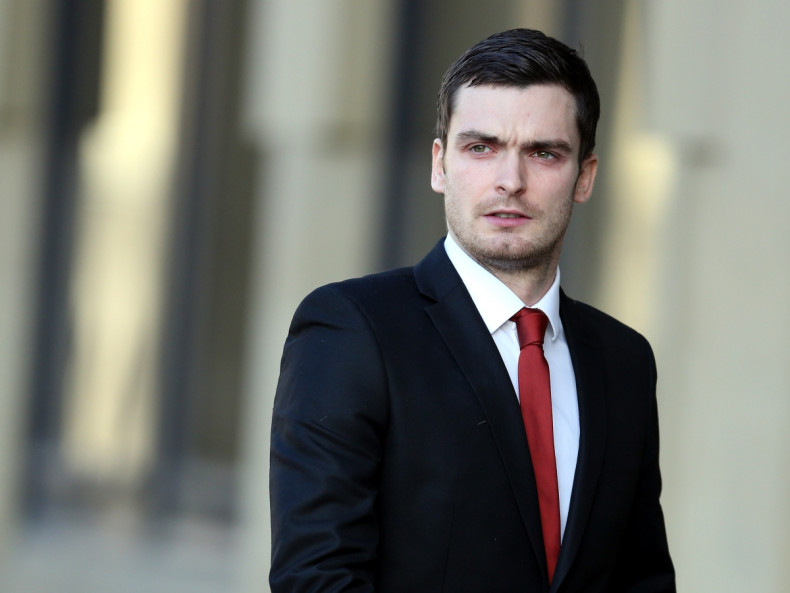 Footballer Adam Johnson has been found guilty of one count of sexual activity with a child, but cleared of a second count. Johnson, 28, already admitted one count of sexual activity with a 15-year-old, mainly kissing, and one count of grooming at the start of his trial.
He has now been found guilty of one count of sexual activity with a child after putting his hand down the schoolgirl's trousers. The charge Johnson has been cleared of relates to an allegation the girl performed oral sex on the 28-year-old.
The verdicts arrived exactly one year to the day since the footballer was arrested for four allegations involving the 15-year-old on 2 March 2015.
The England international denied accusations of performing sex acts with the 15-year-old in his Land Rover on 30 January last year, the second time he arranged to meet her. During the trial, the court heard Johnson searched "legal age of consent" on his phone days after he was accused of engaging in sexual activity with the child. The footballer claimed this was unrelated to the girl and instead stemmed from conversations he had with fellow Sunderland players about different laws around the world.
The court heard how the girl, now 16, "idolised" Johnson and had his name across a Sunderland football shirt. Johnson gave the 15-year-old girl his phone number after frequently seeing her outside Sunderland's Stadium of Light and messaging her on social media.
The judge earlier told the jury that a unanimous decision would be the only one that would be accepted in this case. "Twelve-zero is the only possible score," said Judge Jonathan Rose. The jury eventually reached the guilty verdict by a 10-2 after the judge said he would accept a majority verdict on the charge after clearing Johnson for the first count.
Sunderland sacked Johnson after he pleaded guilty to the first two charges on the first day of his trial. Johnson previously told the court that he told the club he had kissed the girl following his arrest on March 2015.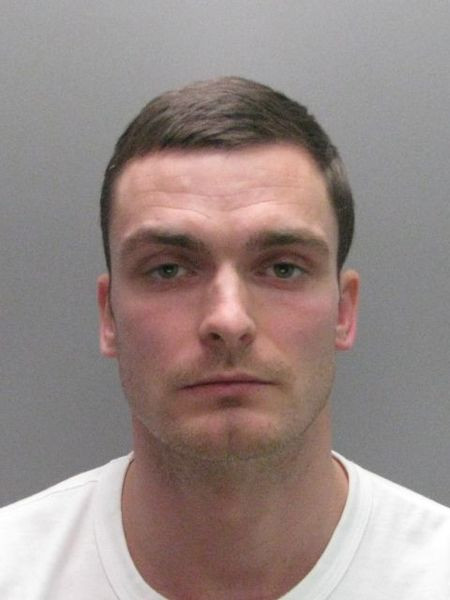 Adam Johnson now faces up to 10 years when convicted for three offences
Northumbria Police
Sunderland said they were not told in advance Johnson would be changing his plea to guilty at the start of the trial in relation to the kissing and grooming charge and would have sacked him earlier if they did. Johnson continued to play for the club trial knowing he was guilty on at least two of the charges. Johnson was initially suspended by the club but was reinstated after 16 days.
During the trial, when asked how he felt playing for the club knowing he had "seriously wronged" the girl, Johnson replied: "It was hanging over me, but I had a job to do." He added: "I was just doing my job. I wanted to carry on doing my job. They knew from the start, everything I told them, so I didn't see it as a problem to go back and do what I was paid to do."
The club said in a statement: "The club did not give evidence either for the prosecution or the defence in this case. It was therefore not present in court when it is understood that a suggestion was made that the club knew all along that Mr Johnson was intending to change his plea just before trial to enable him to continue to play football for the club and that the club may also have been involved in tactical discussions about the plea.
"This is utterly without foundation and is refuted in the strongest possible terms. The club never placed any pressure or demands on Mr Johnson to play football during this process. Decisions in relation to the pleas and the conduct of the trial have been left entirely to Mr. Johnson and his highly experienced and skilled legal team. Mr Johnson has admitted in evidence that he changed his plea 'on legal advice'.
"This has been an extremely difficult time for all involved. The victim and her family have endured an unimaginable ordeal in the last 12 months and we trust that they will now be allowed to move on with their lives without further intrusion or public scrutiny."
Det Insp Aelfwynn Sampson, of Durham Constabulary, said: "Adam Johnson was a Premiership footballer, an England International. He was living most schoolboys' dreams of playing professional football for his hometown club.
"In this football-obsessed region he was idolised by thousands. However, Johnson exploited his position as a local hero to take advantage of a young and impressionable girl.
"This was not a case where he didn't know how old a girl was. From the start of their contact, he knew full well that she had just turned 15 and yet this did not stop him. The law is clear. The legal age of consent is set at 16 to protect young people. He no doubt thought that he would get away it, but today demonstrates that no one is above the law."
Johnson will be sentenced at a later date. The judge warned the footballer faces the "real possibility of a lengthy custodial sentence". He was released on conditional bail, including a 7pm to 7am curfew.