Adam Johnson trial: Ex-girlfriend Stacey Flounders sent happy birthday message to teenage accuser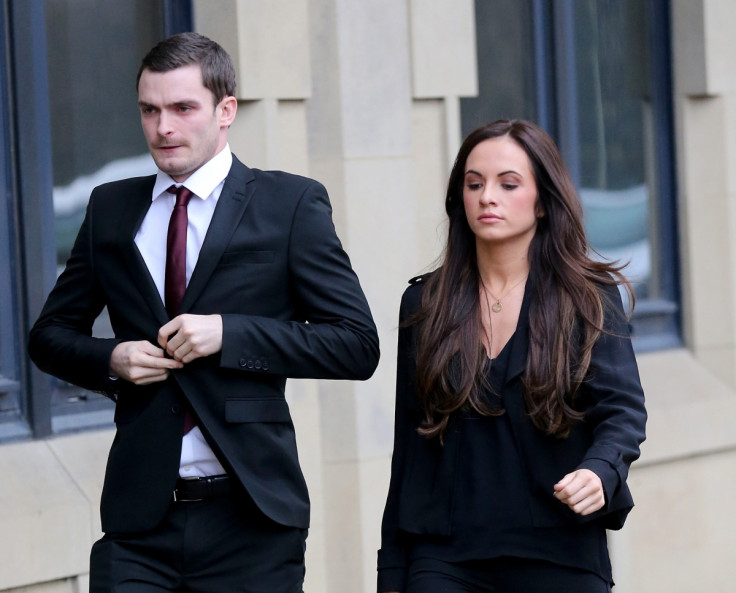 The ex-girlfriend of Adam Johnson has revealed she sent a happy birthday message to the girl the footballer is accused of engaging in sexual activity with. Stacey Flounders also revealed to Bradford Crown Court she and the former Sunderland footballer have broken up but will "remain friends".
Flounders told the court she saw the 15-year-old girl at the centre of the trial numerous times outside the Stadium of Light while she waited for Johnson. Soon the girl contacted Flounders via Twitter after posing for a photograph with the footballer who she "idolised".
The court also heard she sent the girl a message just before her 15th birthday saying: "How fab is that, happy birthday for Wednesday!"
When asked why she stayed with Johnson following his arrest in March 2015, Flounders replied: "Because he was honest with me and I knew he was telling the truth. We'd just had a daughter. I wanted us to be a family. My head was all over the place. I didn't know what was going on."
Flounders broke down in tears when recalling how Johnson admitted to her that he had been unfaithful with "quite a few" women after he returned home following his arrest. She said Johnson, 28, also said the girl's name and added: "I gave her a couple of shirts."
She was also asked about Johnson's pubic hair – an area if contention as the girl claims the footballer shaved at the time of the alleged offences. She told the jury: "He would trim his pubic area but it wasn't that short, an inch or a couple of inches. Sometimes he would trim it with scissors."
Johnson has already pleaded guilty to one count of sexual activity with a child, mainly kissing, and one count of grooming but denies two further allegations of sexual activity with a child.
The trial continues.
© Copyright IBTimes 2023. All rights reserved.