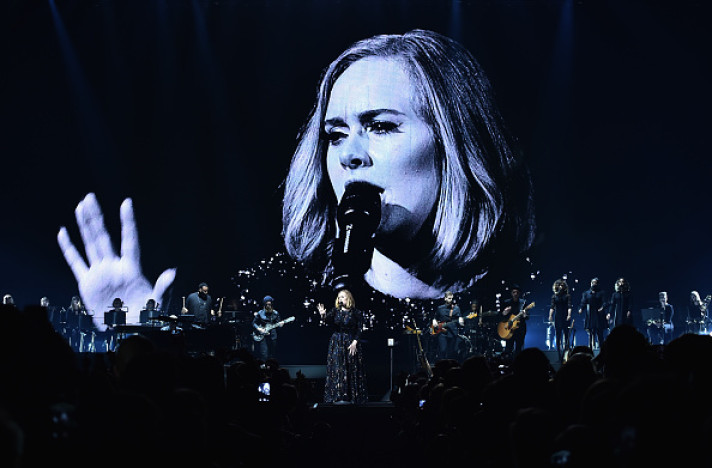 Adele has revealed that she grew a beard after getting pregnant with son Angelo in 2012. The 27-year-old singer made the revelation while speaking about her partner Simon Konecki's facial hair during a concert at Glasgow's Hydro Arena on 25 March.
"I only cropped it [beard] last night. It's actually true. I'm not telling a joke. I actually have a beard, but I'm proud of it. I call it Larry," the Hello singer told the audience, according to The Mirror.
The singer blamed a rise in testosterone for the growth of her facial hair. "When I got pregnant, I had so much testosterone in me that I grew a beard," Adele said.
Talking about 41-year-old Konecki's facial hair, she said: "My man's got a good beard. He trims it sometimes in the summer. I do have a beard myself so I can understand when it gets hot in the summer."
The singer also talked about her hairy legs: "If anyone gets a glimpse of my really hairy legs I'm really sorry but I've got a weekend off, so no need to shave my legs." After disclosing her secret, she called her three-year-old son Angelo on stage and told him: "I love you so much peanut!"
Earlier, it was reported that Adele was planning to take a five-year break from her musical career to raise her son Angelo after the conclusion of her world tour. The singer returned from a three-year long hiatus on 20 November 2015 to release her latest album titled 25. In February, she won a record number of four awards at 2016's Brits Awards.
Currently, the singer is on a worldwide tour, which will see her perform a total of 105 shows that will conclude on 15 November in Mexico City.