In keeping with a recent slew of strange onstage happenings, it was a total blackout at Adele's latest tour show in Australia. The Hello singer was forced to improvise when her concert in Adelaide suffered a temporary power cut, prompting the pop star to entertain the 70,000-strong audience with naughty jokes.
Midway through her performance at Adelaide Oval on 13 March, Adele, 28, had just finished singing Sweetest Devotion when the venue suddenly went dark. With no sound or instruments, Adele was then forced to think on-the-spot and decided to keep fans engaged the best way she knew how.
Addressing the outage, Adele told the audience: "So, we are having a technical difficulty. I'm not quite sure what it is. Shall I tell you my filthy joke despite all the children here? I need more applause than that because I might offend someone."
The singer then quipped: "What do you call a blonde standing on her head? A brunette with bad breath," winning a mix of laughter and cheers. The blackout was caused by a cord linked to the rotating stage being unplugged accidentally. The chaos lasted around five minutes before the show continued.
Even with the major technical fault, fans thoroughly enjoyed the show with one audience member tweeting: "I have never laughed or cried so much in the same two hours. What an emotional roller coaster," while another said: "My Goodness Adele what a talent. Amazing voice, top banter. A brilliant show."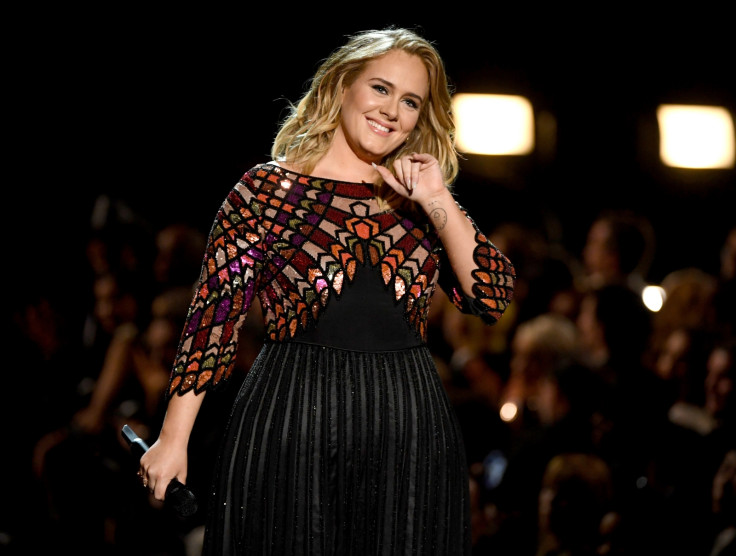 Elsewhere in the show, the Water Under The Bridge singer revealed that she left her pet Dachshund Louie at home to avoid the hot water ex-married couple Johnny Depp and Amber Heard found themselves in two years ago. In 2015, the actors smuggled their pet dogs into Australia without declaring the animals but were later forced to issue an apology to the authorities following a trial. Adele amused the audience after admitting she was put off by "the Johnny Depp thing".
So far, Adele's Australian tour has been rather eventful with the Remedy singer fighting off a mosquito attack and almost falling over in her gown while her four-year-old son Angelo was injured by fireworks. Adele's Australian tour will resume on 18 March when she begins a two-night residency at the Etihad Stadium in Melbourne.
Watch Adele tell her "filthy" joke:
Watch Adele reveal the cause of the power cut at her Adelaide show: