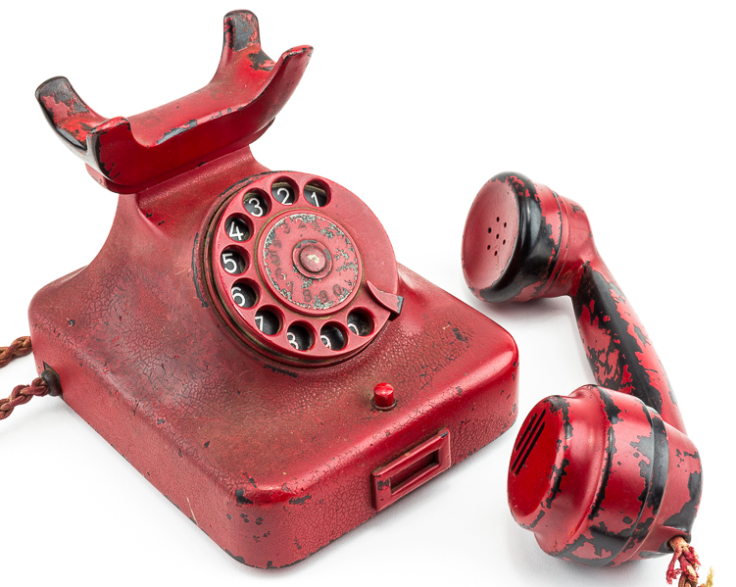 A red telephone owned by Adolf Hitler is expected to fetch between $200,000 and 300,000 (£161,000-241,000) at auction.
Alexander Historical Auctions is advertising 100 lots related to the Nazi leader that will go under the hammer at an auction in Maryland.
The telephone, a red Siemens Model W38 with custom-fitted parts, is stamped with a swastika and the name of its owner.
The auction this weekend focuses on memorabilia from the First and Second World War, spokesperson for Alexander Historical Auctions, Andreas Kornfeld, told IBTimes UK.
"People mostly bid online or over the phone," he explained. "We have people bidding from all over the country and the world - from China, Hong Kong, England."
The description of the phone in the Historical Militia Auction catalog calls it "arguably the most destructive weapon of all time, which sent millions to their deaths around the world".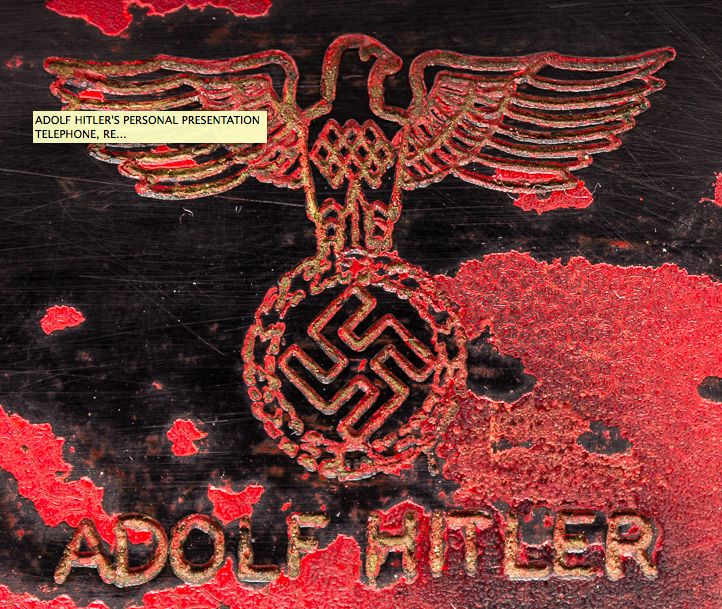 It adds: "It would be impossible to find a more impactful relic than the primary tool used by the most evil man in history to annihilate countless innocents, lay waste to hundreds of thousands of square miles of land, and in the end, destroy his own country and people ... with effects that still menacingly reverberate today.
"This was not a staid office telephone used to solicit contributions to the party, or to answer polite calls at the Berghof. This was Hitler's mobile device of destruction, used in vehicles, trains, his field headquarters, at the Wolf's Lair and in the last desperate days deep beneath Berlin."
An early bid on the infamous red phone stood at $141,000 at the time of writing.