Advertisers shun Breitbart as content categorised as 'hate speech'
Ad management company demands right-wing website clean up its content.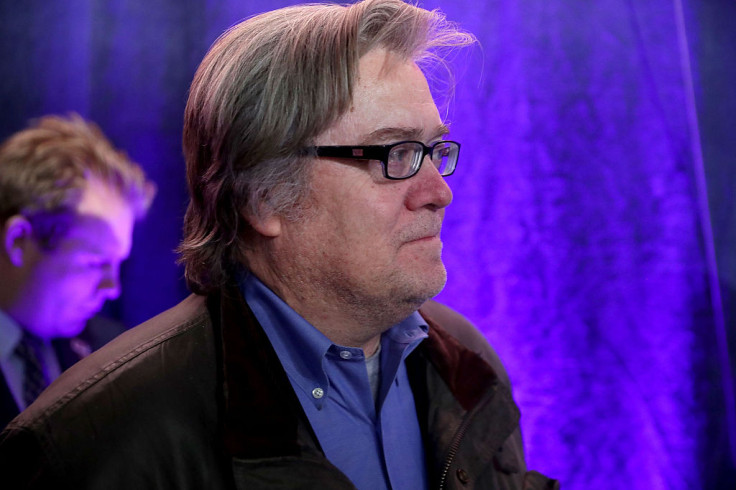 Advertisers are telling right-wing website Breitbart News to ditch the hate speech and are withdrawing their campaigns until it cleans up its content.
AppNexus, a company whose software helps deliver ads online, has told the conservative news and opinion site that it breaches its policies around hate speech.
"This blacklist was solely about hate speech violation," AppNexus spokesman Joshua Zeitz told Bloomberg. "We did a human audit of Breitbart and determined there were enough articles and headlines that cross that line, using either coded or overt language."
Breitbart has risen to prominence as President-elect Donald Trump appointed its former executive chairman Steve Bannon as his chief strategist after Bannon headed up his election campaign.
Zeit said the company, which handles about $2.5bn (£2bn) in ad spending, would ban the site's content as "quickly as a site that has pornography and violence." The website is not being censored because it spreads misinformation or for its conservative editorial position, he said.
The move comes after other online platforms such as Google and Facebook have made efforts to stop fake news being served, or spread by their users.
Breitbart columnist and technology editor Milo Yiannopoulos appeared in an interview on Channel 4 in Britain last week where he spoke about the alt-right, a new white nationalist movement in the United States. "It's a very young, vibrant, exciting new movement of Conservatives in America," he said.
The alt-right is making waves after a video emerged of some of its members giving the Nazi Party salute to celebrate President-elect Donald Trump's election win at conference last Saturday (19 November). Trump disavowed the group in an interview on Tuesday (22 November).
Yiannopoulos told Channel 4 host Cathy Newman that all he does is "give them a fair hearing" in the political press through his column on Breitbart, noting he delights "in offending people."
Other advertisers, including Allstate, Modcloth, Nest, Earthlink and SoFi, are trying to individually pull their ads from the site, according to Digiday. Google's DoubleClick ad targeting service scoops up a user's data and serves up ads tailored to them on participating websites.
"The site Breitbart News was not excluded from one of our network buys in this instance, but will be in the future," Allstate insurance has said. "Unfortunately, the nature of internet buys is such that we are unable to receive full disclosure with regards to all of the websites on which our advertising may run."
Companies like Allstate don't always know where their ads are appearing and groups like the Twitter feed Sleeping Giants are working to alert them.
A similar campaign has cropped up in the UK targeting traditional right-wing newspapers, such as the Daily Mail and The Sun. It prompted Lego to end advertising with the Daily Mail for its anti-immigrant stance this November.
AppNexus is one of many third-party ad serving firms, however, and not all of them welcome the idea. Breitbart is a popular site with 19 million unique monthly visitors in October, providing a large market. One company OpenXO, said it would continue to place ads on Beitbart and is "proud to support a free and vibrant internet."
© Copyright IBTimes 2023. All rights reserved.