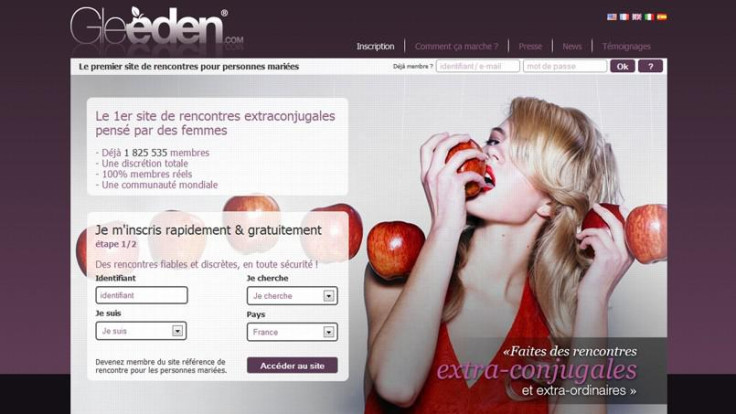 Adverts for a French website which offers to connect people seeking extramarital affairs has been pulled from buses in several cities after a Catholic group filed a lawsuit.
The Paris-based Association of Catholic Families filed a court complaint against Gleeden.com, whose tagline reads "The premier site for extramarital encounters designed by women" and whose adverts feature a woman biting into an apple.
Their lawyer, Henri de Beauregard, said it was an "encouragement to break a contractual obligation entered into at the time of marriage," reports the Telegraph.
Bus company Keolis said it was pulling adverts from its vehicles in the Versailles area after receiving 500 complaints against them in a single week, with the company usually receiving 900 complaints in a year, reports France 24.
Last month, French Catholic groups persuaded councils around Paris to take down the adverts, after 23,000 people signed a petition demanding their removal.
But company spokeswoman Solene Paillet described the reaction as "exaggerated" and said the company had already been advertising for five years.
She called the decision to pull the adverts "backward", and pointed out that infidelity had not been a criminal offence in France since 1975.
"The campaign carried a very neutral message and was in no way shocking," she said.
However Catholic groups said such sites could normalise adultery, weakening the fabric of society.
"We have entered an era in which nothing is serious any more," said Jean-Marie Andres, the head of Catholic family groups who organised mass demonstrations when gay marriage was legalised in France in 2013.
"We wanted to get people to think: is adultery something completely negligible, to the point where you can advertise for it?" Mr Andres said. "The dramatic social consequences for families caused by infidelity and the breakdown in the structure of society fuelled by it are not matters that escape the common conscience."