The rock rivalry between Aerosmith and The Rolling Stones is very much alive. In a statement – that will divide fans who naturally assume that 'the Bad Boys from Boston' trod a musical path laid out by the 1960s iconoclasts – Aerosmith's drummer Joey Kramer claims the American band are better performers than the treasured UK rock group.
Kramer, 66, attests that Aerosmith have always maintained the same line-up, consisting of Steven Tyler, Joe Perry, Brad Whitford and Tom Hamilton whereas Rolling Stones members have be known to lose their way over the years. Kramer told Classic Rock: "First of all, as far as Aerosmith goes there is no [other] band that has been around for almost 50 years that still has the original five guys in the band."
Sharing his opinion on his musical peers, Kramer added: "Everybody is always raving about the Stones, saying the Stones this and the Stones that. I've never cared for the Stones. They never had anything to offer me musically, especially in the drumming department."
The Rolling Stones celebrated their 50th anniversary in 2014 marking the release of their self-titled debut album. It's been 44 years since Aerosmith arrived on the rock scene with their eponymous album and Kramer insists The Rolling Stones should not be seen as linchpins of the genre.
The drummer said: "The Stones [in their current line-up are] not the original band and I do not care for them. I think if you came to see an Aerosmith concert, people would realise that we play so much better than them that it's silly because they're not so good live. Yeah, they are what they are and all of that, but I don't think there's a band out there today that does what we do."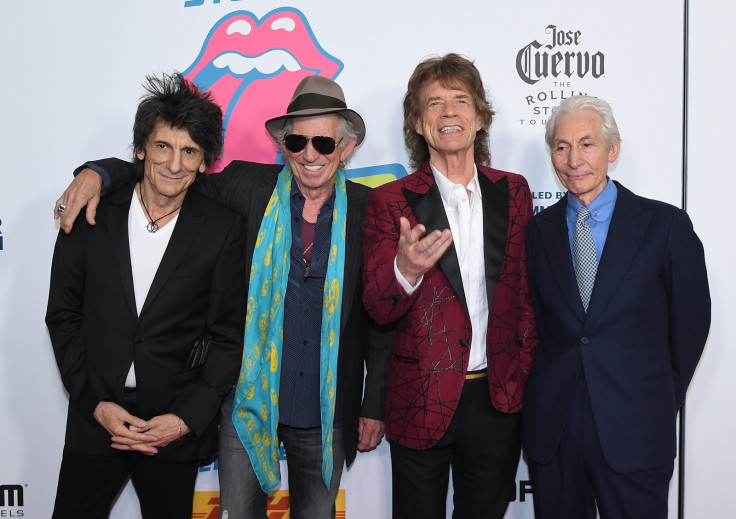 Aerosmith will have one last chance to prove themselves as live performers on their Aero-Vederci Baby tour, which is billed as their farewell trek. Tyler, Kramer and co will perform 17 dates across Europe beginning in May, including an exclusive UK performance at Download festival on 11 June.
Meanwhile Rolling Stones mainstays Mick Jagger, Keith Richards, Ronnie Wood and Charlie Watts are enjoying a break from performing following their successful Latin American Ole tour in 2016.