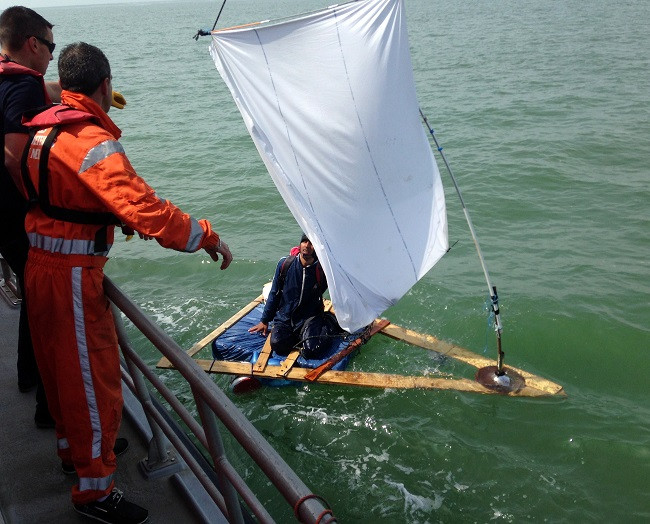 An Afghan migrant was rescued from the English Channel after trying to sail to Britain in a raft made of just six planks of wood, a table leg and a sheet.
Coastguards spotted the 23-year-old drifting towards Cap Blanc Nez, off Sangatte, the site of a refugee camp until it was closed in 2003, and pulled him aboard their vessel.
He told crews his dream was to travel to England to start a new life and said he would do anything to get there.
But Bernard Barron, head of the local coastal rescue operation, said high winds were blowing him along the French coast rather than towards the UK.
The man, who was suffering from hypothermia, had built his raft from wooden planks, a float wrapped in tarpaulin, and a table leg supporting a makeshift mast and white sheet.
Barron said: "He was upset at being caught to begin with, but was then very happy to be safe.
"Because of the very strong winds and currents, it would have been impossible for him to get to Britain, even in a rowing boat.
"If the wind had risen, or the raft had collided with a ferry, then the raft would have capsized and the man would have died."