Afghan President Ashraf Ghani blames Pakistan for Kabul Taliban attacks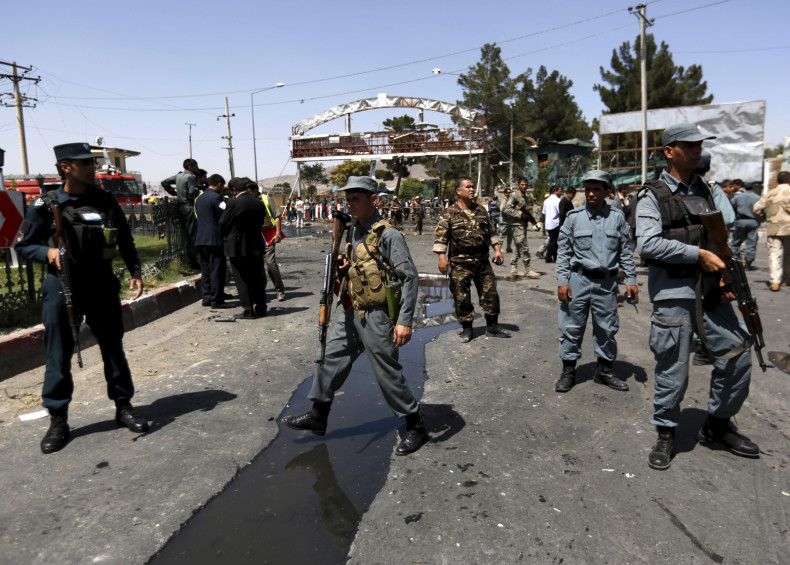 Afghan President Ashraf Ghani has blamed Pakistan for the latest series of Taliban attacks in Kabul.
He alleged that the neighbouring country had not taken steps to crack down on "bomb-making factories and suicide training camps" operated by Islamist groups in its territory.
"The last few days have shown that suicide bomber training camps and bomb-producing factories which are killing our people are as active as before in Pakistan," said the Afghan leader.
"We hoped for peace, but war is declared against us from Pakistani territory; this in fact puts into a display a clear hostility against a neighbouring country."
"Our relations with Pakistan are based on our national interests, on top of which come security and safety of our people. If our people continue to be killed, relations lose meaning and I hope it will not happen," Ghani said while addressing reporters in Kabul.
Ghani's comments were peppered with words such as frustration and anger while spelling out Afghanistan's response to Pakistan's alleged inaction.
A wave of devastating extremist attacks in Kabul has killed at least 56 people since 7 August. Taliban has claimed responsibility for the bombings. The Islamist group said it was targeting only "foreign forces" and denied killing any Afghan civilians.
Pakistan's denial
Pakistan has firmly denied the accusations made by Ghani and insisted the country was cooperating with the Afghan authorities in dealing with the fragile security situation.
Pakistan's foreign office said in a statement, cited by Dawn: "As underscored by the prime minister of Pakistan during his visit to Kabul on May 12, 2015, Pakistan considers enemies of Afghanistan as its own enemies and has been extending its fullest cooperation to Afghanistan in combating terrorism."