A deadly bomb attack has killed at least eight people and wounded 128 in Afghanistan's capital Kabul, officials say.
A car bomb went off near an army compound in the Shah Shahid area of the city in the morning of 7 August, Kabul's police chief told Reuters.
The agency quoted a medic as saying that several people, including women and children, had flooded a nearby hospital.
It is the first major attack in Kabul since the Taliban announced the death of its former leader Mullah Omar.
On 6 August, a Taliban suicide bomber killed at least six people in Pul-i-Alam, the capital of Logar provice, just south of Kabul.
The group has not yet commented on the latest attack.
'Venomous cycle'
"A truck bomb detonated close to an army compound," Kabul police chief Abdul Rahman Rahimi said.
A witness told Reuters cars parked in the vicinity of the blast were damaged for at least a hundred metres.
The attack comes after the new leader of the Afghan Taliban, Mullah Akhtar Mansour, pledged to continue the group's 13-year insurgency in his first public message.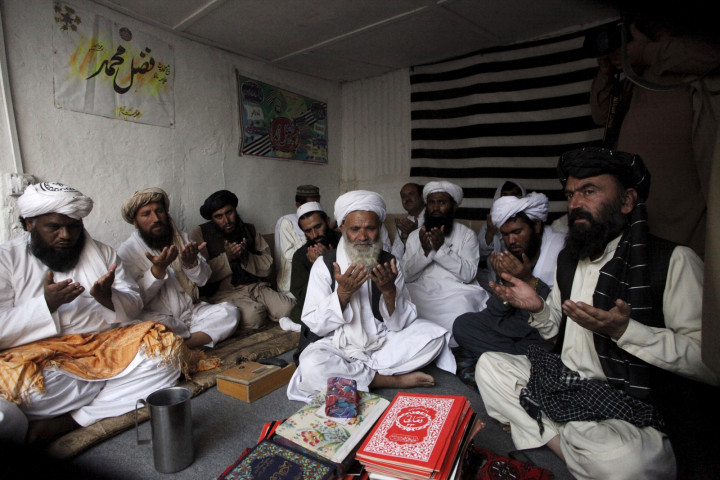 "We have to continue our jihad, we shouldn't be suspicious of each other. We should accept each other," he said in a 30-minute audio recording released last week.
However, some factions within the Islamist fundamentalist group have opposed Mansour's appointment, including one which wanted Mullah Omar's son to succeed him.
Earlier this week, the UN said civilian casualties in Afghanistan were at a record high of 4,921 in the first six months of 2015, a 1% increase from the same period last year.
Nine out of ten casualties resulted from "ground engagements, improvised explosive devices, complex and suicide attacks and targeted killings", a report released by the organisation said.
Alarmingly, women and children casualties rose 23% and 13%, respectively.
"The report lays bare the heart-rending, prolonged suffering of civilians in Afghanistan, who continue to bear the brunt of the armed conflict and live in insecurity and uncertainty over whether a trip to a bank, a tailoring class, to a court room or a wedding party, may be their last," said UN high commissioner for human rights Zeid Ra'ad Al Hussein.
"Impunity for serious violations of international human rights and humanitarian law has been reigning for too long in Afghanistan, and fuelling the cycle of violence.
"There need to be urgent, concrete steps towards accountability, to break this venomous cycle."