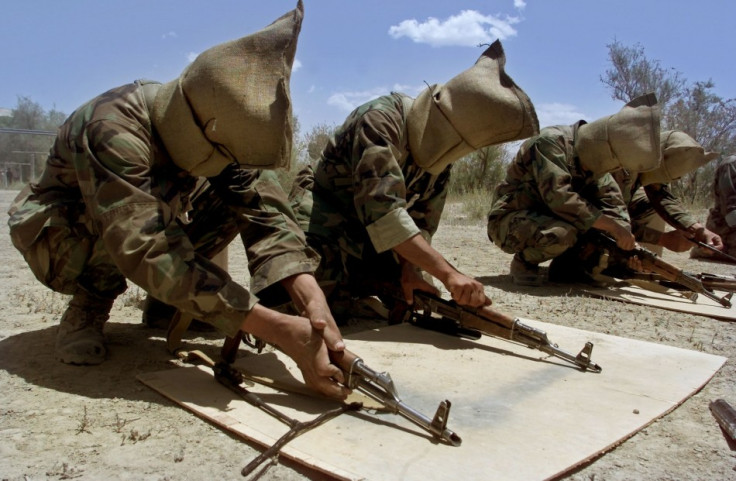 An Afghan soldier was killed after he opened fire at US troops inside the Camp Shorab air base in the Helmand province in south Afghanistan. According to the Nato-led Resolute Support mission, three American soldiers were wounded in the attack on 19 March.
"Coalition security forces on the base killed the soldier to end the attack," a spokesman for US forces told AFP. "The US soldiers are receiving medical treatment at this time, and we will release more information when available."
Mohammad Rasoul Zazai, a spokesperson, told Reuters that "the guard lost his life in exchange of fire", but claimed that the shooting was a "mistake" and not a deliberate attempt to attack the US troops on the base.
According to the US Long War Journal website, more than 150 coalition troops have been killed in so-called "green-on-blue" insider attacks by local soldiers. The most recent reported attack took place in October 2016 when a gunman dressed in an Afghan army uniform killed a US soldier and a US contractor. One other US soldier and two more contractors were injured in the attack that took place in Kabul.
Two members of a local Afghan police unit shot three Romanian soldiers, killing two, in another insider attack in May 2016.
In some cases, the shootings are perpetrated by undercover Taliban militants, but many incidents result from personal grudges between the local and foreign soldiers. The number of cases dropped following withdrawal of foreign combat troops from the country in 2014. Today, close to 13,000 Nato-led soldiers continue to serve in Afghanistan to train and assist Afghan forces as they take on the latest Taliban insurgency along with threats from the Islamic State.