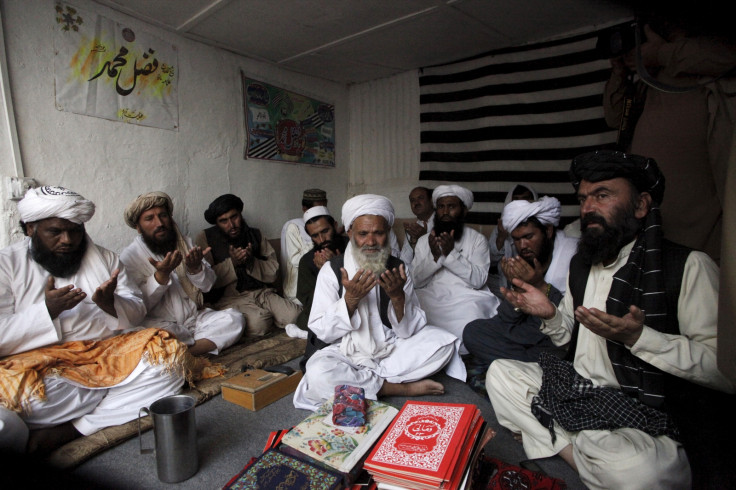 The Afghan Taliban has released a video pledging allegiance to its new leader, Mullah Akhtar Mansour. The video, according to reports, could have been released to show solidarity and dispel reports about some factions opposing to Mansour's appointment as Mullah Omar's successor. Some factions within the group were opposed to Mansour's appointment, including Omar's family, who wanted the deceased leader's son to succeed him.
A Taliban spokesman had confirmed on 30 July that its leader Mullah Omar died but it is still not clear where he was killed. Though the authenticity of the video is not confirmed, this (making a video) is a rare move for Taliban, as it is not known for releasing videos of its gatherings. Earlier, reports had claimed Omar's brother, Mullah Abdul Manan, had rejected the decision to let Mansour head the terror group.
The Express Tribune, which has received the 100-second video via WhatsApp, reports that a number of religious scholars and members of the Taliban can be seen pledging allegiance to him. It claims that although the voice of Mansour is not clear, a caption reads: "One part of the ceremony of allegiance to the new chief... And some members are heard saying 'Allah-U-Akbar'."
On Sunday 2 August, the new leader of the Afghan Taliban promised to continue the group's 13-year insurgency in a 30-minute audio recording. In his first public message, Mansour appealed for unity among his fighters following Omar's death.
He was quoted as saying: "We should keep our unity, we must be united, our enemy will be happy in our separation. This is a big responsibility for us. This is not the work of one, two or three people. This is all our responsibility to carry on jihad until we establish the Islamic state.
"We have to continue our jihad, we shouldn't be suspicious of each other. We should accept each other. Whatever happens we must comply with Sharia law, whether that be jihad, or talks, or an invitation to either."