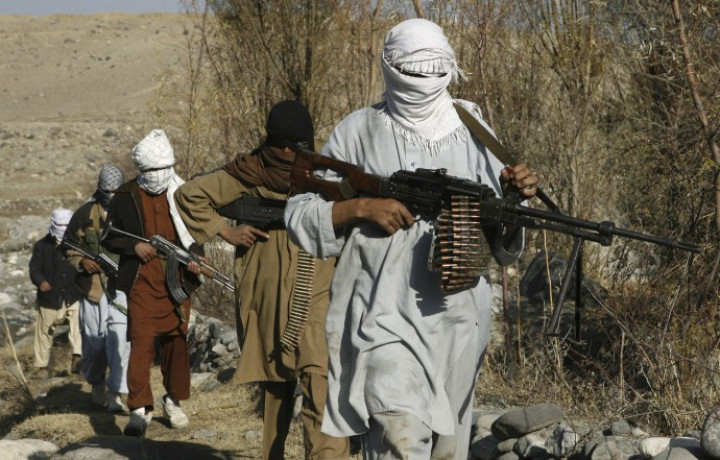 A group of dissidents in the Afghan Taliban have named Mullah Mohammad Rasool as the head of a breakaway faction, reflecting the growing schism within the Islamic fundamentalist group. Rasool, who served as governor of Nimroz province during the Taliban rule, was chosen as the leader of the splinter group at a meeting in western Farah province.
Divisions within the Taliban ranks have grown since the death of former leader Mullah Omar, with many fighters defecting to the Islamic State (Isis) militant group based in Syria and Iraq. Mullah Akhtar Mansour pledged to continue the terror group's 13-year insurgency in his first public message, when he was appointed as the new leader of the group in August this year.
Reports at the time said that Mansour's appointment was made without the consultation of certain factions within the group, including one which wanted Omar's son to succeed him.
Entrenched divisions
The BBC reports that Rasool and his supporters were angered by what they saw as Mansour's hijacking of the Afghan Taliban and his refusal to step down and let a new leader be elected by consensus. They also accused him of concealing the news of Omar's death for two years and issuing statements in his name.
A video of Rasool's first public address to his supporters in Farah, seen by the BBC, shows several heavily-armed fighters in attendance. Rasool is reported to have named four deputies: Abdul Manan Niazi, Mansoor Dadullah and Shir Mohammad Akhundzada, who will assist with military matters, while Mullah Baz Mohammad Haris will deputise on political affairs.
Niazi told the BBC that the breakaway faction enjoyed considerable support among powerful commanders, particularly in the west and south of the country, although they are thought to have fewer fighters and resources than the Mansour group.
Focus on insurgency
A commander within the splinter group told Reuters that they would not fight against Mansour's faction, but would keep their focus on old enemies. "We... have chosen our own leader to lead the mujahideen against US-led foreign forces and the government," he said.
In September, the Taliban scored a major military success under Mansour's leadership by capturing the northern city of Kunduz from government forces. The city of 300,000 was retaken by the Afghan military a few days later, with support from the US and its Nato allies.
Nato formally ended its combat mission in Afghanistan last December, but a 13,000-strong residual force remains in the country to advice and assist government troops.